Saudi Aramco (ASC)

Featured Employer
Saudi Arabia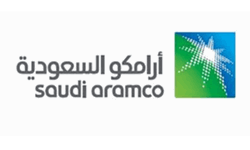 5 + Years Experience
Posted: Jul 21, 2021
---
Position Description:

We are seeking a User Interface/User Experience (UI/UX) Specialist to join the Ithra Technical Services Division of the King Abdulaziz Center of World Culture (Ithra).

Ithra is an all-purpose cultural destination, an environment for transformative experiences to unlock the power of potential through mastery in arts, science, literature and innovation. UI/UX Specialists are responsible for continuous monitoring and conducting multiple surveys/studies to understand user "pain points," backgrounds, and motivations. They also collaborate with other members of the team to come up with novel designs that are on par with the specifications of the product. For instance, a UI/UX Specialist may work in collaboration with the customer success department to find out the customer pain points and identify gaps in the design.

Minimum Requirements:

The successful candidate will hold a Bachelor's degree in design, computer science, or other relevant field from a recognized and approved program

You will have a minimum of five years of experience as a UI/UX Designer or a similar role.

You will have a portfolio of design projects.

You will have knowledge of wireframe tools (e.g., Wireframe.cc and InVision).

You will have up-to-date knowledge of design software like Adobe Illustrator and Photoshop.

You will have team spirit and strong communication skills to collaborate with various stakeholders.

You will have good time-management skills.

Duties & Responsibilities:

You will be required to perform the following tasks:

Responsible for the overall look and feel of the digital product, and digital visitor experience, including the website, ticketing platform, shopping site, and digital screen.

Collaborate with engineers and product managers to gather user requirements.

Use various ideation methods like brainstorming to solve the user's needs to add value to the Company.

Explore various design approaches to solve specific user problems.

Showcase design ideas through sitemaps, storyboards, and process flows.

Implement the latest design innovations to ensure that the product is in accordance with the cutting-edge technology.

Define user task flows and interaction models.

Illustrate design ideas using storyboards, process flow and sitemap

Create a cohesive style guide to ensure consistent design language is followed across the product.

Conduct user research.

Create user personas.

Conduct customer and competitor analysis.

Identify and troubleshoot UI/UX problems.

Create prototypes, wireframes, and mockups to demonstrate the functioning and layout of the product.

Optimizes UI designs and tests for intuitiveness and user-centeredness.

Conduct usability testing to identify gaps in design and see if they can be further improved.

Conduct layout adjustment based on user feedback.

About Us:

Saudi Aramco's Industrial Relations (IR) Business line is dedicated to building, maintaining and enhancing the relationships the Company develops with people and institutions inside the Kingdom and around the world. It is through the IR business line that the Company cares for the health, wellbeing and security of its employees and their families, maintains the high quality of life found in Company communities, operates the school system for the children of expatriate employees, and communicates with various audiences through a variety of media, including print publications, events, films and websites. Saudi Aramco operates one of the largest and most successful industrial and professional training programs on the planet to ensure that its employees are provided with the training they need to meet emerging challenges. The Company's wide-ranging corporate citizenship activities, which focus on the areas of environmental protection, knowledge, community and the economy, are also the responsibility of the IR business line.
Every day, our multinational team of more than 70,000 people combines passion, purpose, and performance to achieve a common objective: unlocking the full potential of the Kingdom's resources to create more value for our company and more opportunities for people at home and around the globe.
Join us at Saudi Aramco.
Saudi Aramco is ranked in the Global Top 10 in Rigzone's 2019 Ideal Employer Rankings - find out more here.