Saudi Aramco (ASC)

Featured Employer
Saudi Arabia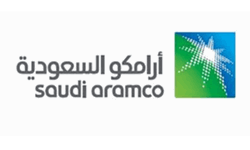 12 + Years Experience
Posted: Oct 11, 2021
---
Position Description:

We are seeking a Production Engineering Specialist to join our Unconventional Production Engineering Division (UPED).
The UPED is responsible for providing technical support for all of unconventional rig-less activities, production optimization, and well integrity analysis for all unconventional wells in Saudi Arabia.
Your primary role will be to ensure appropriate well completion designs, cost-effective fracturing programs tailored to numerous reservoirs, and studies on related projects.
As a subject-matter expert you will coach and mentor other production engineers and graduates within the team.

Minimum Requirements:

As the successful candidate, you will hold a bachelor's degree in Petroleum Engineering. A masters' degree would be an advantage.
You will have a minimum of 12 years' experience with a strong preference for 15 years' plus extensive production engineering experience.
You will have experience in unconventional resources or HPHT/Tight Gas with a strong understanding of hydraulic fracturing.
You will be familiar with simulation software such as Prosper, Saphir, WellCat, and MFrac (or equivalent) with the ability to perform nodal analysis.

Duties & Responsibilities:

You will be required to perform production engineering duties, including:
Design well completion and propose alternatives if required.
Design and execute quality assurance/quality control and perform post-job analysis for acid and proppant fracturing treatments.
Perform studies and projects assuring adequacy and conformance to overall objectives of all phases of problems in areas, including stimulation, production, well design, and testing programs, reservoir flow properties, and fluid studies.
Own the quality and implementation of optimization tools.
Provide input to pilot design and interpretation.
Conduct flow assurance analysis.
Monitor corrosion and resolve paraffin-scaling issues.
Utilize artificial lift to increase productivity of wells.
Conduct nodal analysis.
Implement industry best practices and share knowledge of unconventional gas assets.
Evaluate new technologies, tools or techniques, and decide on suitability, then present, or assist in the presentation of, proposals to management, and technical and operating groups.
Participate in project technical reviews and review proposals to ensure efficient/economic operations.
Represent Saudi Aramco in dealing with manufacturers, vendors and outside consultants in your area of expertise.
Prepare manuals, and train/develop engineers and operating personnel in your area of expertise.

About Us:

Saudi Aramco's Exploration & Producing (E&P) business line oversees the world's largest reserves of conventional crude oil, and the fourth-largest reserves of natural gas. The Company's reserves portfolio include Ghawar, the world's largest onshore oil field, and Safaniya, the largest offshore field. Company geologists are actively seeking additional reserves in many areas of the Kingdom, offshore in the Gulf and the Red Sea and onshore in the deserts and mountains. Petroleum engineers and earth scientists in E&P work with cutting-edge technology to manage and produce these reserves, including 3D visualization, reservoir simulation and remote geosteering of multilateral wells. The Company's Exploration and Petroleum Engineering Center, or EXPEC, is home to one of the industry's most powerful computer centers. Research and development into subsurface upstream technology is conducted at the EXPEC Advanced Research Center. For more than two decades in a row, Saudi Aramco has been ranked the No. 1 oil company in the world by Petroleum Intelligence Weekly, a testament to the dedication and professionalism of the men and women of Exploration & Producing.
Every day, our multinational team of more than 70,000 people combines passion, purpose, and performance to achieve a common objective: unlocking the full potential of the Kingdom's resources to create more value for our company and more opportunities for people at home and around the globe.
Join us at Saudi Aramco.
Saudi Aramco is ranked in the Global Top 10 in Rigzone's 2019 Ideal Employer Rankings - find out more here.