Saudi Aramco (ASC)

Featured Employer
Saudi Arabia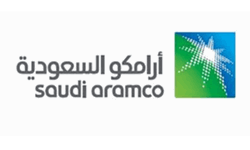 ---
Position Description:

The Strategy & Market Analysis (SMA) organization seeks to appoint a Pricing Specialist to join the Pricing Group under Global Analysis Department.

The core function of the SMA organization is to advise the company's management and guide other departments within the company on energy markets and outlooks, economic evaluations, oil pricing, macroeconomic outlook, and international energy policies and regulations, besides assisting in business planning and strategy formulation. SMA serves as the center of expertise on the application of economic principles and assumptions to business issues throughout the company.

Minimum Requirements:

• Bachelor's Degree in Engineering (Mechanical, Chemical, or related areas)
• At least 15 years of experience in oil refining and/or marketing with five or more years of relevant experience in a planning function, combined with at least 10 years of industry experience.
• Thorough understanding of crude oil and product markets and factors related to their movement.
• Solid understanding of the use and limitations of investment evaluations and economic optimization.
• Sufficient understanding of oil refining basics necessary to conduct insightful analysis of crude oil markets and prices.
• Specific experience in the oil trading business would be a plus.
• Experience with refinery planning and linear programming would be a strong advantage.
• Ability to look at situations both from a general perspective as well as to penetrate into issues in depth when required.
• Proven ability to interface and effectively communicate with management at all levels within the organization.
• Strong written and oral communication skills. Able to communicate complex technical, economic and commercial concepts in a clear and succinct manner to individuals and groups from diverse professional backgrounds.
• A person with poise and maturity who will immediately gain the professional respect of other professionals with long experience working in the industry. Person whom others, at all levels, will seek out for advice and counsel.
• Able to work effectively within small teams, with minimum supervision and on relatively unstructured tasks.

Duties & Responsibilities:

The Pricing Specialist will be responsible for developing and maintaining the company's crude oil pricing recommendations and valuation models, as well as developing short-term pricing forecasts. This work helps to drive the company's domestic and international crude oil pricing strategy decisions.
The Pricing Specialist will serve as advisor to Corporate Management and other company organizations regarding oil pricing issues encompassing the following:

• Developing regular reports on the oil markets and crude oil valuation
• Understanding of Linear Programming based crude valuation models
• Development and maintenance of market models to support decision making
• Development of short- to mid-term price forecasts
• Provides expert judgment, by way of thorough analysis, on queries from management on strategic issues
• Regularly interacts with other professionals in various company organizations, especially marketing, involved in crude oil and product placement
• Assists in the training, development and mentoring of younger staff

About Us:

As an integrated, global petroleum enterprise with operations in Saudi Arabia, Europe, the United States and the Far East, Saudi Aramco is one of the cornerstones of the world's energy supply. Saudi Aramco has a proud legacy of accomplishment in the oil and gas industry. In recent years, the Company has been creating downstream joint and equity ventures, both in Saudi Arabia and in China, and is exploring additional opportunities in refining and petrochemicals. Projects such as these, combined with Saudi Aramco's stature - both as a corporation and as a corporate citizen - in the Kingdom and wherever the Company does business, make for a challenging and rewarding work environment for the personnel of the Finance business line.
Every day, our multinational team of more than 70,000 people combines passion, purpose, and performance to achieve a common objective: unlocking the full potential of the Kingdom's resources to create more value for our company and more opportunities for people at home and around the globe.
Join us at Saudi Aramco.
Saudi Aramco is ranked in the Global Top 10 in Rigzone's 2019 Ideal Employer Rankings - find out more here.