Weatherford

Featured Employer
Al Khobar, Saudi Arabia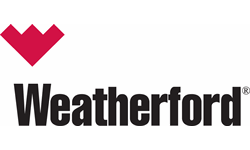 ---
Overview
Weatherford is the leading wellbore and production solutions company. Operating in more than 80 countries, the Company answers the challenges of the energy industry with its global talent network of approximately 20,000 team members and 600 locations, which include service, research and development, training, and manufacturing facilities. Visit weatherford.com for more information or connect on LinkedIn , Facebook , Twitter , Instagram , or YouTube .
We're looking to the future with a clear vision and a strong mission.
Our goal is to address the headwinds facing the industry, revolutionize the oilfield with digital technology, integrated solutions, and world-class talent.
We accept every challenge for the benefit of our Company, our industry, and the world. Our technology leadership delivers solutions that rise to every occasion, supply the best outcomes in each operation, and give power to all customers.
Weatherford offers competitive compensation, a comprehensive benefits program and opportunities for on-going training and career development. VEVRAA Federal Contractor - Priority Referral Requested.
Weatherford is an Equal Opportunity Employer Females/ Minorities/ Veterans/Disabled and gives consideration for employment to qualified applicants without regard to race, color, religion, age, sex, sexual orientation, gender identity, national origin, disability or protected veteran status.
Responsibilities
Has responsibility for assisting with the development of reliability-based maintenance strategy, based on preventive and predictive maintenance for the product line equipment.
Work directly with the Maintenance Manager to build a reliable system and maintenance team.
Works with Repair and Maintenance Technicians to schedule workload.
Primarily activity is at workshop, troubleshooting, repairing, refurbishing, implementing mandatory modifications and executing and/or planning preventive and corrective maintenance of field equipment and tools, helping to mitigate assets related non-productive time and improve overall field service delivery performance. He/she may be required to attend a client location to perform his/her duties whenever an R&M task is deemed necessary to carry over a field operation.
DUTIES & RESPONSIBILITIES: (not listed in any particular order)
Repair and maintenance (R&M) Specialist will perform hands on service and inspection work on MWD, LWD and RSS
tools and/or any additional tools in the fleet of drilling services product line as required.


Assembly of M/LWD inserts to top level HEL, IDS, NDT, MFR, GWAR, SMI, RSS, PWFT and other tools as part of the LWD build team.
Perform function tests on LWD inserts (sub-components) as per Weatherford's work instruction.
Disassembly of tools returning from field for service and inspection.

Completes and collects required service records and documentation and stores electronic copies online and hard copies in files.


Maintains all shop equipment and tools in good working order
Maintains a clean and safe work environment
Performs various other duties and activities as assigned by supervisor within the physical constraints of the job
Demonstrates a personal commitment to Quality, Health, Safety and the Environment.


o a safe and healthy workplace for all employees;

o enforcing all safety precautions and practices;

o promoting safe work practices;

o Attending mandatory safety meetings and maintaining Company property and equipment in safe operating conditions always.


Diploma or bachelor's degree in science or engineering, preferably in electronics or electrical engineering.
Proficient in English reading, writing and speaking.
Proficient in the use of Microsoft office applications (mainly Outlook, Excel and Word).
Able to read and understand work instructions, service manuals and engineering drawings.
Able to work in teams and perform independent job tasks with minimal supervision.
Understands and complies with all safety rules and company policies of Weatherford.

Willing to work over-time, respond to call out situations and work on holidays as the job requires.

Must understand and comply with all safety rules and company policies of Weatherford
Qualifications
Minimally 5-6+ years related experience
2 years College degree as minimum
BSc in Engineering is preferred.