Crosby Energy Services
Montoursville, Pennsylvania, United States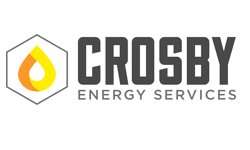 Company: Crosby Energy Services
Skills: Control Room Operations
Education: High School/Secondary
Location: Montoursville, Pennsylvania, United States
---
Description
ESSENTIAL DUTIES AND RESPONSIBILITIES
Include the following. Other duties may be assigned.
GENERAL:
Is an active member of the safety process, becomes trained to make and submit quality observations, and helps develop action plans including the participation of a Job Safety Analysis (JSA).
Actively participates in customer and company HS&E programs and helps develop and reach asset annual safety goals, and accept ownership.
Demonstrates knowledge of the customer, facility, and job-specific policies, procedures, and operations.
Demonstrates excellent initiative to ensure safe practices and a pollution-free environmental operation, and understands the necessity of the company's Stop Work Authority.
Demonstrates knowledge of facility-specific plans including policies, procedures, and evacuation plans.
Dons applicable types of Personal Protection Equipment (PPE) according to facility, job, regulatory, and company policy.
Ability to read, understand, interpret, and utilize Safety Data Sheets (SDS) within job scope.
Demonstrates practical knowledge of Energy Isolation procedures (Lockout/Tagout) in accordance with OSHA, customer, and company.
Demonstrates knowledge and application of hand tools.
Demonstrates knowledge of rigger duties.
Awareness of Fall Protection and Confined Space Entry requirements as well as safe practices outlined in the company's ErgoSafe program.
Trained according to regulatory standards, customer requirements, and job-specific functions.
Reports all emergencies, incidents, and injuries to proper authorities, agencies, and departments including completion of an HS&E incident report, if necessary.
Ability to manage targets through key performance indicators.
Ability to meet company physical requirements criteria.
Ability to work extended hours as required and provide vacation relief at various locations.
Ability to work with multiple levels in the customer's organization.
Possess basic Microsoft Word, Excel, and Outlook computer skills.
Comply to company Drug & Alcohol Program and HS&E requirements.
Demonstrate the ability to manage multiple high priorities.
Excellent oral and written communication skills especially in regards to Hazard Communication.
Maintain favorable rapport with co-workers assuring operational safety, control and efficiency.
Is a results-oriented and self-directed individual.
Possesses strong engagement skills and works well in team environments.
Understand and adhere to the customer's operational and HS&E requirements.
Understand and adhere to all company's driver policies as well as all state and local driving regulations and speed limits.
Complete all required training on time.
RESPONSIBILITIES:
Primary responsibility is to monitor the functionality of production equipment and compressors for the purpose of detecting active and potential malfunctions and equipment failures.
The Control Room Operator ensures the safe and efficient operation of processes, systems, and associated equipment, and will be able to identify if production shutdown is necessary, where unsafe conditions are identified.
A Control Room Operator I will begin to gain a basic understanding of the overall field and pipeline operations and how all functions and processes interact.
The Control Room is a 24-hour operation where employees are required to work 12-hour shifts, rotating days and nights.
Monitors producing wells/pads, compressor stations, the gas plant, and sales lines from a central control room located at the field office. Monitoring is done from a computer console with multiple screens, ties to our SCADA system.
Parameters that are monitored include: producing rate, flowing pressure and temperature, gas plant, and gas sales lines including BTU values, flow rates, pressures, temperatures and fuel usage.
Notifies field (RRC Lease Operators) or mid-stream (Compressor Operator) personnel of the problem and has them rectify it. If additional manpower is required to resolve the problem, the Control Room Operator may coordinate mobilizing the needed manpower.
Serves as a command post for coordinating the movement of responders in emergency situations, at least until a temporary Incident Command Center can be set up.
Continually monitor a wide range of data and make calls and adjustments as required.
Acquire a basic understanding of the overall field and pipeline operations and how all interact.
Participate in field training to continually gain this knowledge. Continually gain experience and exposure to field operations by visiting the field frequently throughout the year.
Begin to recognize pressure differences that develop between wells, compressors, plant and sales points as well as identify the geographic locations of the same.
Begin to identify wells and their respective compressor systems. Identify compressor rates, inlets/discharge pressures for accuracy or inaccuracies and explain the measures for corrective actions.
Independently navigate Cygnet and utilize trending to assist with troubleshooting.
Possess the necessary communication skills that enable operators to successfully communicate between all groups. This includes fielding incoming and outgoing calls that provide accurate, current-status information to those groups.
Independently compile and submit all reports that are required within the daily operations of the Control Room.
PERSONAL DEVELOPMENT AND TEAM PARTICIPATION:
Possesses excellent comprehension and communication skills.
Ability to understand and perform in a Team-Based environment and activities.
Able to follow instructions and work under supervisors.
Ability to attend and participate in facility safety meetings with a diverse workgroup.
Ability to communicate effectively with a diverse workgroup.
Demonstrates effective interpersonal skills, resolve disputes, and offers solutions in problem-solving activities.
Works well in a group environment and follows instructions both oral and written.
Takes initiative to acquire further skills from other experienced specialists at the facility.
COMPETENCIES
To perform the job successfully, an individual should demonstrate the following competencies:
Analytical - Collects and researches data; Uses intuition and experience to complement data.
Design - Demonstrates attention to detail.
Problem Solving - Gathers and analyzes information skillfully; Works well in group problem-solving situations; Uses reason even when dealing with emotional topics.
Technical Skills - Assesses own strengths and weaknesses; Pursues training and development opportunities; Strives to continuously build knowledge and skills; Shares expertise with others.
Customer Service - Manages difficult or emotional customer situations; Responds promptly to customer needs; Solicits customer feedback to improve service; Responds to requests for service and assistance; Meets commitments.
Interpersonal Skills - Focuses on solving conflict, not blaming; Maintains confidentiality; Listens to others without interrupting; Keeps emotions under control; Remains open to others' ideas and tries new things.
Oral Communication - Speaks clearly and persuasively in positive or negative situations; Listens and gets clarification; Responds well to questions; Demonstrates group presentation skills; Participates in meetings.
Written Communication - Writes clearly and informatively; Edits work for spelling and grammar; Varies writing style to meet needs; Presents numerical data effectively; Able to read and interpret written information.
Teamwork - Balances team and individual responsibilities; Exhibits objectivity and openness to others' views; Gives and welcomes feedback; Contributes to building a positive team spirit; Puts success of team above own interests; Able to build morale and group commitments to goals and objectives; Supports everyone's efforts to succeed.
Visionary Leadership - Displays passion and optimism; Inspires respect and trust; Mobilizes others to fulfill the vision; Provides vision and inspiration to peers and subordinates.
Change Management - Communicates changes effectively; Builds commitment and overcomes resistance; Monitors transition and evaluates results.
Quality Management - Looks for ways to improve and promote quality; Demonstrates accuracy and thoroughness.
Business Acumen - Demonstrates knowledge of market and competition; Aligns work with strategic goals.
Diversity - Demonstrates knowledge of EEO policy; Shows respect and sensitivity for cultural differences; Educates others on the value of diversity; Promotes a harassment-free environment; Builds a diverse workforce.
Ethics - Treats people with respect; Keeps commitments; Inspires the trust of others; Works with integrity and ethically; Upholds organizational values.
Organizational Support - Follows policies and procedures; Supports organization's goals and values; Benefits organization through outside activities.
Strategic Thinking - Understands organization's strengths & weaknesses; Analyzes market and competition.
Motivation - Sets and achieves challenging goals for self; Demonstrates persistence and overcomes obstacles; Measures self against standard of excellence.
Professionalism - Approaches others in a tactful manner; Reacts well under pressure; Treats others with respect and consideration regardless of their status or position; Accepts responsibility for own actions; Follows through on commitments.
Quality - Demonstrates accuracy and thoroughness; Looks for ways to improve and promote quality; Applies feedback to improve performance; Monitors own work to ensure quality.
Quantity - Meets productivity standards; Completes work in a timely manner; Strives to increase productivity; Works quickly and safely.
Safety and Security - Observes safety and security procedures; Determines appropriate action beyond guidelines; Reports potentially unsafe conditions; Uses equipment and materials properly.
Adaptability - Adapts to changes in the work environment; Manages competing demands; Changes approach or method to best fit the situation; Able to deal with frequent change, delays, or unexpected events.
Attendance/Punctuality - Is consistently at work and on time; Ensures work responsibilities are covered when absent; Arrives at meetings and appointments on time.
Dependability - Follows instructions, responds to management direction; Takes responsibility for own actions; Keeps commitments; Commits to long hours of work when necessary to reach goals; Completes tasks on time or notifies appropriate person with an alternate plan.
Initiative - Volunteers readily; Undertakes self-development activities; Seeks increased responsibilities; Takes independent actions and calculated risks; Looks for and takes advantage of opportunities; Asks for and offers help when needed.
Innovation - Displays original thinking and creativity; Meets challenges with resourcefulness; Generates suggestions for improving work; Develops innovative approaches and ideas; Presents ideas and information in a manner that gets others' attention.
Requirements
QUALIFICATIONS
To perform this job successfully, an individual must be able to perform each essential duty satisfactorily. The requirements listed below are representative of the knowledge, skill, and/or ability required. Reasonable accommodations may be made to enable individuals with disabilities to perform the essential functions.
Education and/or Experience
High school diploma or general education degree (GED); or one to three months related experience and/or training; or equivalent combination of education and experience.
Language Skills
Ability to read and interpret general business periodicals, professional journals, technical procedures, or governmental regulations. Ability to effectively respond to questions from groups of managers, regulatory agencies, customers, and the general public.
Mathematical Skills
Ability to add, subtract, multiply, and divide in all units of measure, using whole numbers, common fractions, and decimals.
Reasoning Ability
Ability to define problems, collect data, and establish facts.
Computer Skills
To perform this job successfully, an individual should have knowledge of Order processing systems; Spreadsheet software and Word Processing software.
Certificates, Licenses, Registrations
Valid legal documents to work in USA.
Current Driver License that is valid in the state for which employee operates.
Other Skills and Abilities
Adheres to all safety rules and participates in all safety programs.
Must complete or is willing to undergo a comprehension orientation, such as Safe Land as well as continuous certification updates.
Must be willing to work various schedules as per customer requirements.
Must be willing to complete a Smith System Defensive Driving Course and refresher courses as mandated by HS&E Department.
Other Qualifications
Physical Demands
The physical demands described here are representative of those that must be met by an employee to successfully perform the essential functions of this job. Reasonable accommodations may be made to enable individuals with disabilities to perform the essential functions.
While performing the duties of this job, the employee is frequently required to stand and use hands to finger, handle, or feel. The employee is occasionally required to walk; reach with hands and arms; climb or balance; stoop, kneel, crouch, or crawl; talk or hear and taste or smell. The employee must regularly lift and /or move up to 10 pounds, frequently lift and/or move up to 25 pounds and occasionally lift and/or move up to 40 pounds. Specific vision abilities required by this job include close vision, distance vision, color vision, peripheral vision, depth perception, and the ability to adjust focus.
Summary
Crosby Energy Services has an opportunity for a full-time, detail-oriented Control Room Operator to monitor natural gas operations for a local gas producer. The candidate should reside within 30 minutes of Montoursville, PA.
The Control Room Operator must be willing to work a rotating schedule of 4 days on and 4 days off, 12-hour shifts (in office) during the hours of 7:30 AM to 7:30 PM.
Candidate must have excellent computer skills to include proficiency with Microsoft Office, e.g. Word, Excel, and Outlook. Previous experience with data entry is preferred. Knowledge of natural gas operations and production software a plus. Competitive starting pay and benefits.