Basic Energy Services

Featured Employer
Greeley, Colorado, United States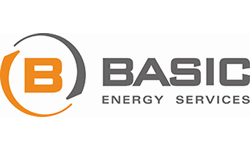 Company: Basic Energy Services
Skills: Floorhand / Roughneck
Education: High School/Secondary
Employment Type: Full Time Contractor
Location: Greeley, Colorado, United States
---
If you will be working in a job that requires a Commercial Driver License (CDL), then please follow these instructions to speed up your hiring process. This is required in order to continue the hiring process with Basic Energy Services. As part of the new FMCSA Clearinghouse rules that went into effect January 6th, 2020, all employers must run a full query of every prospective employee covered under FMCSA Clearinghouse prior to hiring the employee. If you are not registered in the FMCSA Clearinghouse, you will need to register in order to complete the full query approval request and continue the hiring process. You can register at the following link: https://clearinghouse.fmcsa.dot.gov/Register Step-by-step instructions can be found here: https://clearinghouse.fmcsa.dot.gov/Resource/Index/Registration-Driver-Instructions

Position Overview

Carries out a variety of physical activities on the well servicing or drilling rig floor or elsewhere on the well site as directed by the customer or well operator. This is a safety sensitive position.

Major Responsibilities

Carries out a variety of physical activities on the well servicing or drilling rig floor or elsewhere on the well site as directed by the customer or well operator.

This is a safety sensitive position.

Major duties:

Performs initial completions, remedial or downhole maintenance operations
Assists in servicing of gas and oil wells; transports rig and other vehicles to locations, rigs up/down, pulls/runs tubing, rods or casing
Assists in removing or installing well head and associated equipment
Lifts, attaches, installs, and works with matting boards and associated well equipment such as rod strippers, polish rods and pumps
Operates rod wrenches, tongs, elevators and other associated rig tools and equipment during well
Assists with spooling or unspooling guy lines, placing and operating hydraulic jacks, and placing of emergency and safety gear
Maintains tubing, rod tongs and hand tools on the rig
Unscrews or tightens pipe, casing, tubing, and pump rods, using hand and power wrenches and tongs
Dismantles and repairs oil field machinery using hand tools and power tools
Cleans up spills
Keeps pipe deck and main deck areas orderly
Reports safety hazards, accidents or maintenance issues to rig operator or supervisor
Drives company vehicles over various types of road conditions and terrains, including highways, rural roads including paved and gravel surfaces, and off road situations including two track roads as needed
May work in shop or yard as required
May be requested to work outside of normal work schedule to meet customer needs
Performs other tasks as assigned

Qualifications and Skills

Required:
Knowledge of basic mechanical functions
Good verbal and written communication
Basic problem solving and organizational skills
Can work independently with minimal supervision
Ability to work in fast paced environment, handling multiple tasks at same time
Must pass pre-employment drug and alcohol screening as well as background check

Preferred:
High school diploma, GED or equivalent education
Oilfield industry experience
Clean driving record

Physical Requirements:
Ability to climb ladders and stairs
Position requires long periods of standing and sitting and the ability to work long hours if necessary
Ability to lift up to 50 lbs

Typical working conditions and hazards:
Work is performed in all weather conditions
Able to perform duties with protective equipment, H2S respirator where required
Potential hazards include working near or with heavy tools and moving machinery
Potential exposure to loud noises, airborne toxins, solvents, flammable atmospheres and industrial chemicals

Note:

This is a safety sensitive position. Essential mental alertness requirements, which include the following, are required to be met as part of the essential job functions, and must be met by Basic Energy Services applicants and current employees. To be considered and eligible for hire, each and every applicant and employee must:
Work in a constant state of alertness and safe manner
Have, display & maintain the ability to perform tasks involving high levels of cognitive function and judgment
Not be mentally or physically impaired from any cause, that can adversely affect an employee's ability to safely and completely perform the duties of the position
Have, display & maintain the ability to work in an unfatigued state
Have, display & maintain the ability to accurately gauge lengths of time and distance
Have, display & maintain the ability to quickly store and recall instructions in one's short term memory
Have, display & maintain the ability to concentrate
Have, display & maintain the ability to cope with sudden changes in surrounding and/or emergency situations and/or alarms
Have, display & maintain, demonstrated caring, committed and concerned attitude about safety

If any applicant and/or employee is not able to meet these requirements immediately and indefinitely, said applicant and/or employee may not be eligible for employment, re-employment, or promotional opportunities, and may be subject to termination if it is determined that said applicant or employee is determined to be impaired, by following the Company's reasonable suspicion training, and process.

Reach your full potential.
Basic offers interesting and challenging opportunities for dynamic individuals who want to be part of the exciting oilfield services industry. We are an equal opportunity employer that recognizes the value and individual contributions of every employee.
Highly competitive salaries
Benefits programs
Training
Performance-based financial rewards
At Basic Energy Services, we are committed to being a leader in the oil and gas well servicing industry by:
Providing services which exceed our customers' expectations
Maintaining a work environment that is satisfying to our employees
Conducting our business in accordance with the highest ethical standards
Generating a financial return to our shareholders that encourages their continued investment in the Company
We strive to fulfill that commitment by getting the job done right, every time.
That means completing our work efficiently to industry and customer standards without injury to people, damage to property or adverse impact to the environment.
We make Safety an integral part of our Mission and our daily work.
At Basic, our Safety Policy is based on 5 key fundamental elements:
Our employees are our most valuable assets
All accidents are preventable
Our employees' primary job responsibility is the safe completion of their assigned work
We enable our employees to fulfill that responsibility by providing the appropriate training, equipment and work environment
Our employees are granted the authority to slow down or shut down an operation they believe jeopardizes the safety of people, property or the environment