Weatherford

Featured Employer
Safat, Kuwait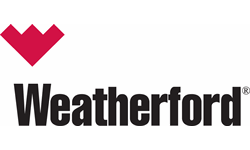 ---
Overview
Weatherford is the leading wellbore and production solutions company. Operating in more than 80 countries, the Company answers the challenges of the energy industry with its global talent network of approximately 20,000 team members and 600 locations, which include service, research and development, training, and manufacturing facilities. Visit weatherford.com for more information or connect on LinkedIn , Facebook , Twitter , Instagram , or YouTube .
We're looking to the future with a clear vision and a strong mission.
Our goal is to address the headwinds facing the industry, revolutionize the oilfield with digital technology, integrated solutions, and world-class talent.
We accept every challenge for the benefit of our Company, our industry, and the world. Our technology leadership delivers solutions that rise to every occasion, supply the best outcomes in each operation, and give power to all customers.
Weatherford offers competitive compensation, a comprehensive benefits program and opportunities for on-going training and career development. VEVRAA Federal Contractor - Priority Referral Requested.
Weatherford is an Equal Opportunity Employer Females/ Minorities/ Veterans/Disabled and gives consideration for employment to qualified applicants without regard to race, color, religion, age, sex, sexual orientation, gender identity, national origin, disability or protected veteran status.
Responsibilities
The Integrated Project Manager will be responsible for the various phases of the Business Development/Tendering and Post Project Award Phases below.
BUSINESS DEVELOPMENT & TENDERING PHASE :
Identify major business opportunities with assigned clients and lead pursuit for these opportunities.
Participate in establishment of new services, organizational changes and take lead in such establishment for a shorter or longer period.
The primary goal is to increase the company's revenue and profitability through pursuit for the most important projects, new developments and contracts.
Lead tender pursuits. Perform SWOT analyses, identify gaps and core strengths and on the basis hereof prepare a tender pursuit strategy.
Ensure this strategy is implemented and adhered to
Responsible for developing a thorough knowledge of the marketplace to ensure full understanding of KOC and other client client(s) needs.
Provide ad hoc analyses of markets, risk evaluation, commercial modelling for major tenders as and if required.
Ensures own technical expertise and skill sets are kept up to date to enable him/her to provide good advice and solutions to Weatherford, clients and partners.
Maintain and build relationships between Weatherford and assigned clients (Mainly KOC), partners or internal network.
Industrial partners and competitors: to ensure Weatherford is fully aware of the availability of services, needs and possibilities.
Tender/bid Team: to provide tender oversight, assist in the tendering process ensuring input is submitted in a timely manner.
Business Group Managers: To validate financial, commercial, HR risks and to ensure that key winning strategies are communicated to the tender/bid/ team.
POST PROJECT AWARD PHASE:
Provides effective leadership, co-ordination/management of the Weatherford organization for integrated solution projects (one or more), interfacing with all Weatherford product lines and services and, where necessary, third-party providers to meet/exceed our clients' business requirements.
Creates financial value through project management best practices tools and techniques for effective/ efficient full lifecycle delivery.
Maximize the project's financial return to Weatherford, through vigilant management of risk and change processes, incremental upsell/cross sell revenues and/or performance bonus payments). Effective financial management of all project costs including procurement, logistics and resources.
Is the internal and external focal point for specific projects and is responsible for all aspects of a project including leadership, effective motivation and communication skills.
Ensures all QHSEE, legal and ethical standards are maintained.
Ensure daily operations are executed according to the well program, budget, schedule and deviations properly documented.
Demonstrate and encourage innovative and lateral thinking to progress all potential opportunities to solutions and service delivery across all Weatherford Product Lines.
Conduct business in accordance with the Weatherford Business Code of Conduct and Core Values.
Assist staff to resolve complex or out-of-policy operational problems.
Direct project team members in the development, analysis, preparation and submission of standard HSE, Finance and Operational Reports.
Schedule and conduct all project meetings as appropriate, and as defined in the project communications plan, to include DWOPs, AARs, etc.
Coordinate with Human Resources for appropriate staffing levels; conduct interviews, hire new staff and provide employment orientation; coach and provide career development advice to staff.
Ensure compliance with WFT Health Safety & Environment policy; support QHSE OEPs implementation.
Motivate personnel to comply with all QHSE principals by setting the example and implementing safe work practices.
Ensure QHSE Emergency Response Plan functions as developed, documented and tested with simulation exercises to ensure the drilling team is capable of responding to emergencies Manage the Project Plan: Prepare the Project Execution Plan (PEP) which to include all facets of the project lifecycle from planning and execution, through to project closure.
Work continuously to improve the operating quality and efficiency of the project.
Manage the Project Plan : Prepare the Project Execution Plan (PEP) which to include all facets of the project lifecycle from planning and execution, through to project closure. Work continuously to improve the operating quality and efficiency of the project.
Manage Project Risks : Direct the project team's efforts in the identification and impact of potential project risks in the form of a risk register; develop (with project team) strategies and contingency plans to eliminate or mitigate the impact on project delivery of identified risks.
Manage the Project Schedule : Prepare a comprehensive project schedule to ensure optimum operation and project development in a safe and timely manner; meet project productivity and quality goals.
Manage the Project Budget and Costs : Manage the fiscal activities of the project to include budgets and financial goals; monitor actual well/operations costs and benchmark against offset data of other operators to ensure that we are the best-in-class; approve project expenditures to include approval of project invoices to the Customer; prepare project financial update reports when requested or on a regular basis.
Manage Project Conflicts and Problems : Coordinate and implement solutions through process analysis for general project issues; manage the development and execution of solutions to resolve problems as they arise; report and follow up on NPT incidents.
Manage Project Communications : Provide regular reporting to the Client and internally within Weatherford of project progress and updates. Prepare detailed best practices, project documents and engineering procedures for all operations.
Qualifications
Engineering degree with minimum 10 years of oil and gas experience required.
Excellent, proven negotiation skills.
Ability to write proposals/tenders/project plans.
Excellent Personnel Management skills.
Excellent communication skills and ability to work effectively.
Ability of setting priorit i es and ability to meet deadlines.
Ability to perform under pressure.
Fluent in English both verbal and written. Fluency in Arabic is an advantage.
Must be currently located in Kuwait with a valid/transferable visa (if applicable).
Good knowledge of KOC working practices and interaction with Senior KOC personnel is an added advantage.
Field experience in various upstream product lines (drilling, wireline, pressure pumping etc) is advantageous.