Oceaneering

Featured Employer
Aberdeen, United Kingdom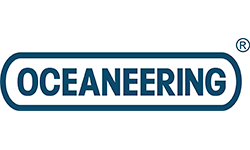 Company: Oceaneering
Skills: Engineering Manager
Education: High School/Secondary
Employment Type: Full Time Contractor
Location: Aberdeen, United Kingdom
---
Company Profile

Oceaneering is a global provider of engineered services and products, primarily to the offshore energy industry. We develop products and services for use throughout the lifecycle of an offshore oilfield, from drilling to decommissioning. We operate the world's premier fleet of work class ROVs. Additionally, we are a leader in offshore oilfield maintenance services, umbilicals, subsea hardware, and tooling. We also use applied technology expertise to serve the defense, entertainment, material handling, aerospace, science, and renewable energy industries.

Position Summary

Purpose

The Service Delivery Manager is responsible for the support of the BP GFNS & NS OCT Managed services projects where customer service delivery is required. Working with PMO, Network Engineering and Operation teams, the Service Delivery Manager will work with teams in a fast paced and dynamic environment.

Duties & Responsibilities

Functions

ESSENTIAL
Ensure that all Service Levels are met.
Ensure prompt identification and resolution of Service delivery issues to the agreed Service Levels.
Ensure operational compliance with the Customer Project Agreement and ensure that the Oceaneering fulfils its obligations under the Agreement, including all obligations relating to Deliverables.
Ensure Services are properly resourced with adequate skills and capacities.
Develop standard reporting and communication requirements between the Supplier and various staff and organisations within the Customer.
Resolve escalated issues in accordance with the Governance Model.
Manage and coordinate Oceaneering's participation in the 'end-to-end' Service Management and integration activities as required by the Customer.
Ensure Third Party vendors/ procurement items are properly managed
Lead engagement with Third Party Suppliers
Up to 10% travel may be required
Other duties as assigned

Safety
Ensure that the Safety policies and procedures are understood and adhered to so far as is reasonably practicable in order to ensure a safe working environment.

Other
Carry out work in accordance with the Company Health, Safety, Environmental and Quality Systems.
Perform the assigned tasks with due diligence regarding the Integrated Management Systems on the Company.
Eliminate waste of whatever form, to suggest the use of more environmentally friendly substances and practices and contribute to the continuous improvement of the environment.

Qualifications

Qualifications

REQUIRED
Previous experience working as a Project Manager, Service Delivery manager or Operations Manager/Lead
Practical experience working with WAN and LAN technologies as a Field Technician or Network Engineer
Knowledge of project management processes, techniques, and tools

DESIRED
Prefer Project Management certifications

Knowledge, Skills, Abilities, and Other Characteristics

Service Management
Regional Owner of the Incident, Request, Change and Escalation processes, ensuring high levels of performance in these processes, accurate reporting and establishing service improvement activities when required
The Service Delivery Manager will take ownership of major incidents to ensuring coordination of resolving parties, effective communication to stakeholders and post incident review
Monitor, control and support service delivery; ensuring systems, methodologies and procedures are in place and followed
Champion Service and Support in projects and developing a strong understanding of projects impacting your service area and ensuring service impact is minimized and agreed
Accountable for the quality of Service and performance; ensuring future demand from growth and projects is understood and factored into capacity plans for all associated systems
Drive internal service review meetings covering performance, service improvements, quality and processes
Ensure that the current and future service level requirements (service warranty) of customers are identified, understood and documented in SLA (Service Level Agreement) and service level requirements (SLR) documents
Assist with the production and maintenance of an accurate service portfolio, service catalogue, and the corresponding operational procedures
Ensure that service reports are produced for each customer service and that breaches of SLA targets are highlighted, investigated and actions taken to prevent their recurrence

Technical Management
Maintain high performing service support functions
Lead the Network engineering team to continually improve the infrastructure environment
Identifying changes to the customer environment and technology trends that could potentially impact the type, level or utilization of services provided
Establishing and articulating business requirements for new services or changes to existing services
Manage the network environment to ensure that routers, switches and other access devices are built and maintained to high standards of performance and security
Work with the Network Engineering/Architects team evolve standards for hardware, software and security in the environment

Performance and Quality Management
Accountable for Service Improvement Plans and ensure actions are followed through to completion in a timely manner
Work with internal and third-party teams to ensure actions are taken and completed to protect and improve services
Provide regular and accurate management reporting on Network Service performance
Effectively mentor, train, and target setting and performance assessment of operations staff where feasible
Be an ambassador for FNS, working across the business to provide effective communication on infrastructure matters and build relationships with other teams to ensure effective dialogue between departments

Account Management
Establishing and maintaining a constructive relationship between the OII and the customer based on understanding the customer and their business drivers
Mediating in cases where there are conflicting requirements for services from different business units
Managing customer complaints including their recording, management, escalation (where necessary) and resolution

ITIL Lifecycle Expertise

Support the Process Owners and ensure process functionality and delivery:
Risk Management: Identifying and accurately describe Service Risks to GFNS, including providing an explanation, impact and likelihood of the Service Risk along with possible mitigating actions. Collaborate with Customer on identifying and agreeing risk, classifying and prioritizing risks, proposing mitigations and determining associated costs
Incident Management - Provides input to process owners/designers (Business Process Analysts) to develop and document processes, interfaces, priority levels agreed on CIA ratings and the SLAs to be used by the Incident Managers after handover from transition to Operations.
Request fulfillment - Providing technical/infrastructure considerations as input for the design of an online portal on the customer's intranet to allow for new service and project requests to raise and to monitor existing ones.
Problem Management -Provides input to process owners/designers (Business Process Analysts) to develop and document processes, interfaces, priority levels agreed on CIA ratings and the SLAs to be used by the Problem Mgrs after handover from transition to Operations.
Change Management - Review all major changes and projects affecting areas of responsibility, checking the impacts of each change.
Asset and Configuration Management - Implementing an Asset and Configuration Management System comprising one or more Configuration Management Databases (CMDB), which contain details of the Configuration Items and their Attributes used in the provision and management of its Services. Monitor of the CMDB and the quality of information held therein. Driving the Configuration Manager to ensure regular audits are held to keep the data current. Work with the Configuration Manager; manage the resolution of data inconsistencies within the CMDB.
Release Management - overseeing the successful roll-out of new and Changed Configuration Items, including Software, Equipment and associated documentation, which will be tested and implemented into production.
Service Validation and Testing - Developing testing methods to test solutions, including identifying requirements and testing criteria and procedures, including documenting such requirements. Testing interoperability and integration within the Customer's environment, including with Third Party Vendors.
Service Level Management - Assist in the definition, preparation and timely distribution of all operational Service Reporting against SLA's. Investigate and report all breaches of OLA's and manage the proposal and implementation of solutions to prevent future occurrences
Capacity Management - Ensure that Capacity Management plans are delivered on time and to the correct level of quality. Risks articulated within the plan need to be shared with the customer and an agreed action plan documented.
Availability Management - work with the transition and delivery teams to develop the Availability plan aimed at improving overall infrastructure availability. Agree the monthly availability figures for applications/infrastructure with the customer. Identify any issues resulting from customer discussions and put an appropriate action plan in place to manage risk e.g. Service Improvement Plan (SIP).
Knowledge Management - Transfer of knowledge with the different stakeholders (customer, Third parties, associates, OII). Capturing lessons learned and best practices after operational ITIL events.
IT Security - Providing guidance to Customer on how GFNS infrastructure can impact information security. Maintaining security rules and access rights.
Operations Manual - create a Customer approved Operations Manual which shall include all relevant information pertaining to each of the process areas
Operational Acceptance - Authorise Operational Acceptance changes as part of project lifecycle- ensure that all underpinning service support & service delivery processes are in place to provide a smooth operational phase of service lifecycle.
Service Integration - Co-operate with Third Party Vendor, OII Service Desk and any other supplier or Third-Party Vendor in the operation of the multi-Supplier environment, including the use of Tools and standard processes.
Continuous Service Improvement - develop a technology roadmap to indentify current foreseeable technology trends that may beneficially affect the Services (Service Improvement Plan)

How To Apply

Regular full-time employees who apply will be considered along with external candidates. Employees with less than six months with their current position are not eligible to apply for job postings. Please discuss your interest in the position with your current manager/supervisor prior to submitting your completed application. It is highly recommended to apply through the PeopleSoft or Oceanet portals.
Oceaneering pushes the frontiers of deep water, space and motion entertainment environments to execute with new, leading-edge connections to solve tomorrow's challenges, today.
As the trusted subsea connection specialist, our experience combined with the depth and breadth of our portfolio of technologies allows us to engineer solutions for the most complex subsea challenges. From routine to extreme, our integrated products, services, and innovative solutions safely de-risk operational systems, increase reliability, and enable a lower total cost of ownership.
We are connecting what's needed with what's next as the world's largest ROV operator and the leading ROV provider to the oil and gas industry with over 300 systems operating worldwide. With our safety-focused and innovative approach, we responsively and decisively react to subsea challenges while providing solutions swiftly and efficiently.