Qatar Petroleum

Featured Employer
Qatar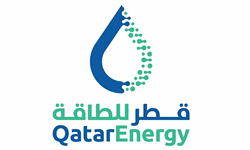 ---
Department
INFORMATION & COMMUNICATION TECHNOLOGY

Title
THREAT INTELLIGENCE ENGINEER

Primary Purpose of Job
Conducts research and develops protective and predictive cyber intelligence threat assessments to evaluate cyber security threats. Maintain QP's overall cyber threat landscape (cyber, malware, botnets, phishing, DDoS, physical) and collect, analyse, investigate, store, and disseminate indicators of compromise (IOCs), threat intelligence. Use variety of tools to analyse and investigate incidents and take immediate action or recommend a course of action to safeguard QP.

Education
Bachelor degree in information security, computer science, or systems engineering

Experience & Skills
5+ years' experience working in a large-scale IT environment with focus on Information Security, and knowledge of Operational Technology
4+ years previous Security Operations Centre Experience in conducting security investigations
Good knowledge of IT including multiple operating systems and system administration skills (Windows, Unix)
Proven record of deep reverse engineering skills, Proven track record and demonstrated relevant experience as a key member of a threat intel, incident response, malware analysis, or similar role.
Strong understanding of security incident management, malware management processes
Experience with web content filtering technology - policy engineering and troubleshooting
Strong understanding of networking principles including TCP/IP, WANs, LANs, and commonly used Internet protocols such as SMTP, HTTP, FTP, POP, LDAP
Knowledge of security best practices and concepts Vulnerability Assessment & Penetration Testing
Demonstrated ability to analyse, triage and remediate security incidents. Demonstrate knowledge of Cyber Security principles, techniques and technologies such as SANS Critical Security Controls and OWASP;
Demonstrated knowledge of security related technologies and their functions (IDS, IPS, FW, WAF, SIEM and the like);
Possession of Industry Certifications (OSCP, OCSE preferred, GCIH, SANS ICS, GCIA, Certified Incident Handler (GCIH), Certified Intrusion Analyst (GIAC), Certified Ethical Hacker (CEH), (CISSP), CHFI, SANS Cyber Threat Hunting, SANS GREM , SIEM/ security tool equivalent technical certification.

Qatar Petroleum is an integrated national oil company (NOC) responsible for the sustainable development of the oil and gas industry in Qatar and beyond.

Qatar Petroleum's activities encompass the entire spectrum of the oil and gas value chain locally, regionally, and internationally, and include the exploration, refining, production, marketing and sales of oil and gas, liquefied natural gas (LNG), natural gas liquids (NGL), gas to liquids (GTL) products, refined products, petrochemicals, fertilizers, steel and aluminum.
Qatar Petroleum is committed to contribute to a better future by meeting today's economic needs, while safeguarding our environment and resources for generations to come. Thriving on innovation and excellence, Qatar Petroleum is bound to the highest levels of sustainable human, socio-economic, and environmental development in Qatar and beyond.

For more information, please visit www.qp.com.qa