Petroplan

Featured Employer
Birkenhead, England, United Kingdom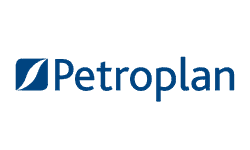 ---
Our client is looking for an experienced Wax Emulsion Technician to join the Operations and Maintenance Team at one of their Chemical Production Facilities in the UK.

The ideal candidate will have the following educational background and experience:

Education:
- Experience in a process-driven operation
- Technical training, mechanical engineering or electrical engineering
- Experience in batch operation or similar operation
Steam Plant Maintenance/ Operations
FLT License
Must:
Be safety conscious working
Health and Safety awareness
Team Player
Continuous improve of processes
Utility Water/ Pressure Air/ Steam/ Environment

Responsibilities / Competencies:
* Manufacturing of Wax Emulsions or similar processes/ Process control system
* Analytic Quality control of wax emulsion/manufacturing processes, Documentation
* Weigh-Bridge operations, booking vehicles (product type) on and off site
* Discharging of vehicles and tank selection/ Checking the vehicles for safety and cleanliness
* Completion and issue of documentation, SAP/ MS Office and PLS
* Loading and unloading of vehicles using Fork lift truck/loading ramp
* Loading of road tankers using the loading arm,
* Planned preventative maintenance

* Preparation of Plant and equipment for statutory inspections.
* Work in accordance to Sasol Wax GmbH Internal Working Procedures
* Changing of filter elements in filter units E.T. tank area.
* PC literate and familiar with process control systems
* Willingness to work in shifts

Talents:
ability to work independently
keen sense of responsibility for safety, quality, environment and costs
Team worker
good communicator
flexible and adaptable to work processes

About Petroplan

Petroplan is the trusted, specialist global Talent Solutions partner of choice for employers and professionals in the Energy sector. Since 1976, Petroplan has been here to help people like you make the most of the opportunities available and find the best fit for you as an individual.

Over 10,000 placements in more than 55 countries for over 550 clients across 65 disciplines.

In an industry where skilled and experienced professionals are increasingly sought after resource, we appreciate the true value of what you have to offer. What's more, we understand that different things are important to different people in today's world of work - it's about making exactly the right connections for you as an individual.

Our reputation for contractor and candidate care, understanding what makes you tick, and finding you the best match is second-to-none. We understand the industry inside-out and seek to understand YOU and your motivations in the same way. We take the time to evaluate your individual strengths, understand the most important things to you, and establish exactly what you're looking for from your next role.