ELPER Oilfield Engineering Nigeria Ltd

Featured Employer
Port Harcourt, Rivers, Nigeria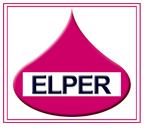 ---
Job Description:
Responsible for technical integrity and operational availability by planning and executing Civil inspections in accordance with company instructions
Collaborate with the site's Lead Civil Engineer to ensure proper communication is made between Operations and Maintenance for routine inspections and with the Project's group for new construction and repair inspections
Plan and execute inspections; Inspections will include but will not be limited to the following: Underground Drainage Piping, Earthwork and Backfill, Concrete, Cementations' & Epoxy Grout, Structural Steel, Fireproofing, Grating
Coordinate all inspections as defined by the Program, and he/she will provide quality assurance inspections for Civil construction and repair activities
Enforce company safety and integrity goals without compromise, and apply the company's standards, as well as, industry standards and codes to achieve quality and reliable Civil assets
Maintain technical data in company's system
Capture and collect all required documentation for inspections
Generate and manage Action Inspection Requests for Civil assets which do not meet their functional requirements
Oversee and coordinate Third Party inspections
Requirements:
A Bachelor's degree in Civil Engineering is strongly preferred
Associates/2 yr Degree and additional relevant experience is acceptable
Minimum six (6) years of experience in design and maintenance of industrial plants
Knowledge in most or all of the following codes, standards and guidelines: ACI, AISC, ASCE, ASTM, OSHA, NFPA, API (620, 650, 653)
The ability to design and generate computer aided and/or hand sketches for repair of Civil assets
Must be fluent in written and spoken English
Desired Skills:
Ability to balance and prioritize competing activities
A strong desire and ability to implement Civil inspections, even in the face of barriers and different/strong "persuasive" positions from internal and external partners, and engineering contractors
A strong bias for taking action to resolve issues that impact project success
ELPER Oilfield Engineering (Nigeria) Limited specializes in engineering and technical services for the offshore oil and gas production industry including Engineering, Operations, Maintenance, Inspection and Quality Management. We support projects in Nigeria and world-wide procurement, design and construction.
With our partner companies, Elektrint Nigeria Ltd. and Horatio Nigeria Ltd. we share more than 60 years of operation in Nigeria. Our expert staff is recognized for quality performance, responsiveness and the know-how to get the job done right.
We are always seeking talented new members to join our team of professionals.
DPR Certified Oil Industry Provider:
Pipeline/Production Services – Pipeline and Production Facility operations. Maintenance and inspection
Consultancy Services – Quality Assurance / Control and Management
Construction Services – Electrical and Mechanical Engineering
Firm Member, Nigerian Society of Engineers
ELPER is certified to ISO 9001:2000 Quality Management System
To learn more about us, visit http://www.elpernigeria.com/home.htm