ELPER Oilfield Engineering Nigeria Ltd

Featured Employer
Port Harcourt, Rivers, Nigeria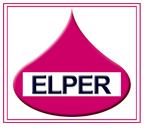 ---
Job Description:
Responsible for inspection of electrical systems and equipment for on and off shore production systems
Independently perform inspections in accordance with company procedures, specifications and applicable IEEE standards
Report examination results and record data
Work with project team leadership to resolve discrepancies in instrumentation and electrical system conditions
Requirements:
Evidence of prior certification as Electrical System Inspector
Associates/2 yr Degree required
Bachelors of Science Degree Electrical Engineering preferred
Minimum of five years relevant inspection experience
Inspection experience shall demonstrate knowledge of oil and gas production systems and associated electrical systems and components including power generation and power distribution.
Must be fluent in English
ELPER Oilfield Engineering (Nigeria) Limited specializes in engineering and technical services for the offshore oil and gas production industry including Engineering, Operations, Maintenance, Inspection and Quality Management. We support projects in Nigeria and world-wide procurement, design and construction.
With our partner companies, Elektrint Nigeria Ltd. and Horatio Nigeria Ltd. we share more than 60 years of operation in Nigeria. Our expert staff is recognized for quality performance, responsiveness and the know-how to get the job done right.
We are always seeking talented new members to join our team of professionals.
DPR Certified Oil Industry Provider:
Pipeline/Production Services – Pipeline and Production Facility operations. Maintenance and inspection
Consultancy Services – Quality Assurance / Control and Management
Construction Services – Electrical and Mechanical Engineering
Firm Member, Nigerian Society of Engineers
ELPER is certified to ISO 9001:2000 Quality Management System
To learn more about us, visit http://www.elpernigeria.com/home.htm