NES Fircroft

Featured Employer
Calgary, Alberta, Canada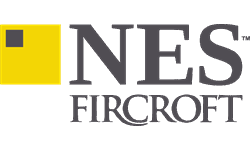 ---
Our client, a large oil and gas company, is currently seeking a Contract Analyst for a 1-year contract in Calgary, AB.

Stakeholder Management:
• Interact with SC leader(s), BU client(s), accounts payable, other SC team(s), other internal stakeholders and contractor(s) and supplier(s) as required to effectively perform the work and resolve issues.
• Manage the commercial relationship with the contractor to control risks and resolve issues in an equitable manner that preserves the working relationship while protecting the company's interests.
• Collaborate with Project Controls on process alignment and determination of roles and responsibilities and Project Controls / Supply Chain interfaces.
• Demonstrate strong interpersonal skills to build effective working relationships at multiple levels, both internal and external.

Contract Administration:
• Administer contract(s) in accordance with the contract, the Contract Management Plan, SC procedures, and relevant company policies.
• Monitor the contractor to ensure the contractor performs the work in strict accordance with the contract.
• Review contractual obligations and coordination procedures with contractor.
• Update and issue to management periodic contract status reports, project commitment reports, and other ad-hoc reports and presentations as required or requested.
• Proactively identify, resolve and log contract value leakage, and identify and implement cost savings. Track submission and approval status of deliverables and submittals; ensure contractor submits deliverables and submittals and company reviews and accepts them within the timelines specified in the contract.
• Manage contract filling system. Manage contract and contract-related records and documents (electronic and originals). Maintain up-to-date contract records in SAP, ensuring governance requirements are met at all times.
• Provide to Project Controls the contract-related information required to generate requisitions and reports.
• Support the implementation of e-commerce (electronic submission of invoices); assist contractor with the use of the e-commerce system.
• Manage the contract budget; liaise with the Project Controller when contract-dictated changes to the Project budget are required; request approval for additional contract funds as required.
• Support contract change management; draft, negotiate, validate with BU client(s), and issue change documents.
• Facilitate and take minutes of meetings for all commercial meetings and progress meetings; participate in kick-off meetings, and other meetings as required. Manage and/or participate in invoice attestation; ensure submittals required prior to payment of first, interim, and last invoices are submitted; ensure applicable releases are provided with invoices and prior to release of holdback.
• Ensure that invoices are paid within the timelines specified in the contract and that all contractual discounts are captured.
• Facilitate contractor performance assessment based on the KPIs specified in the contract and contractor feedback on company performance with the frequency specified in the contract.
• Proactively identify issues and risks that may impact the project's cost or schedule and immediately address them involving BU client(s) and/or company resources or escalating them as required; facilitate resolution of issues.
• Support Project risk management.
• Issue completion certificates.
• Prepare close out documentation; reconcile final contract price and; close out contract.

LEMS:
• Be familiar with Contract's Terms and Conditions and compensation mechanisms (Schedule 'B')
• Work with internal stakeholders and personnel , field support and others as required, for completeness and accurate review of LEMS
• Track LEMS workflow end to end process as per set internal processes for Based Scope or Changes
• Enter LEMS data in a timely manner ensuring accuracy
• Collect data from multiple sources to ensure accuracy and compliance (ie: Contract, Change Orders, Contractor's Payment Certificate, Invoices, field Timesheets)
• LEMs review against daily timesheets signed by Field Inspectors staff for attestation of rates for personnel, equipment and hours
• Support SCM Manager and Claims Manager with various site related documents and claims, as needed
• Maintain contract-related authorization and correspondence to support execution and claim mitigation
• Assist with Audits where required
• Complete reconciliation of labour, Material and Equipment hours
• Ensure signed LEMs are saved with all related backup in project folder
• Administrative duties (updating records, filing, logging/tracking correspondence, validating invoices to contract terms, reviewing change requests, preparing, issuing and filing change orders, etc.).
• Monitor compliance to contract requirements, ensuring all conditions are satisfied; - Perform contract close-out activities
• Invoice attestation and compliance with the contract including data validation i.e. LEMS, Sub-Contractor Invoices, Material Receipts.
• Ensure contract administration activities meet requirements of internal corporate stakeholders (i.e. risk, legal, project management, etc.) and corporate standards.
• Provide sound supply chain management advice, guidance, and options to internal stakeholders while following established processes and proper authorization control.

Continuous Improvement:
• Promote continuous improvement.
• Actively collect and log SC lessons learned; share lessons learned with SC team.
• Recommend improvements to contract administration processes, tools, and templates; liaise with, share knowledge with, and seek advice from Global Contract Management as required.

 

With over 90 years' combined experience, NES Fircroft (NES) is proud to be the world's leading engineering staffing provider spanning the Oil & Gas, Power & Renewables, Infrastructure, Life Sciences, Mining, Automotive and Chemicals sectors worldwide.With more than 100 offices in 45 countries, we are able to provide our clients with the engineering and technical expertise they need, wherever and whenever it is needed. We offer contractors far more than a traditional recruitment service, supporting with everything from securing visas and work permits, to providing market-leading benefits packages and accommodation, ensuring they are safely and compliantly able to support our clients.