Oceaneering

Featured Employer
Sandnes, Rogaland, Norway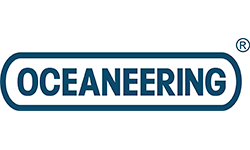 3 + Years Experience
Posted: Nov 12, 2021
---
Company Profile
Oceaneering International Inc. is a global supplier of engineering services and products, predominantly to the oil and gas industry, and are present in all geographical regions of the world. Oceaneering Norway consists of the companies Oceaneering Ltd., Oceaneering Asset Integrity Ltd., and Oceaneering Rotator Ltd.
Our mission and vision are; We solve the unsolvable and thrive by creating industry-changing technically creative solutions for the most complex operational challenges under water, on land, and in space.
To solve our mission, and reach our vision, we need colleagues with different backgrounds and competences. We believe diversity gives us a broader perspective and a better understanding of our customers' needs. We are certain that if we do things right, grow together, outperform expectations and own the challenge, we will solve our mission and reach our vision.
Position Summary
OceanSMART is building a future with complete real-time visibility of vessels, cargoes, and maritime assets, with total transparency to emissions, risk, hidden cost, inefficiency, and waste.
We are excited to be adding a full product and development team based in Stavanger to the existing US and UK based teams to support our efforts to reduce waste.
If you would like to join the team and make a positive and meaningful impact on the global fight to reduce waste, please review the following opportunities to join us.
Purpose
The OceanSMART Support Specialist will serve as the subject matter expert for all OceanSMART products. The Specialist is responsible for providing insight, guidance, and solutions to our customers. This role will be the primary contact for all requests and incidents raised during EMEA local business hours.
Duties & Responsibilities Functions
ESSENTIAL
Customer Support
Provide our customers clear, immediate access to answers and solutions.
Coach our customers in best practice use of our products and associated business processes
Actively seek ways to increase our customers' satisfaction and product engagement.
Service Excellence
Ensure all customer support interactions deliver value
Contribute to our support knowledge base, including customer training
Introduce our customers to relevant products and services.
Develop and maintain product and business process expertise.
Subject Matter Expertise
Develop a working understanding of the customer's tasks
Develop a working knowledge of multiple job functions with our customers' organizations
Translate the customers' business needs to the product organization
Train customers on how to use key areas of the OceanSMART suite.
Support in the QA of the OceanSMART suite
NON-ESSENTIAL
Other duties as assigned.
Safety
Ensure that the Safety policies and procedures are understood and adhered to so far as is reasonably practicable in order to ensure a safe working environment.
Other
Carry out work in accordance with the Company Health, Safety, Environmental and Quality Systems.
Perform the assigned tasks with due diligence regarding the Integrated Management Systems on the Company.
Eliminate waste of whatever form, to suggest the use of more environmentally friendly substances and practices and contribute to the continuous improvement of the environment.
Supervisory Responsibilities
This position has no supervisory responsibilities
Reporting Relationship
Customer Support Manager, Maritime
Qualifications Qualifications
REQUIRED
University degree or equivalent education and experience
Minimum of 3 years' experience in a client service or technical support environment
5 years' experience in working or supporting the Maritime industry, such as vetting, chartering or operations.
DESIRED
Experience with service desk solutions (Jira, ServiceNow, Remedy)
Excellent verbal and written communication skills, with the ability to convey complex situations to end users of all technical abilities.
Ability to easily adapt to and learn new technologies
Self-motivated and able to perform duties and responsibilities independently#
Ability to utilize change management skills to ensure understanding of customers' needs and how to train the customers on our products
This position requires a high level of self-management and ability to communicate with multiple levels of customer employees
Additional Information Working Conditions
This position is considered OFFICE WORK which is characterized as follows.
Almost exclusively indoors during the day and occasionally at night.
Occasional exposure to airborne dust in the workplace.
Work surface is stable (flat).
Physical Activity/Requirements
The physical demands described here are representative of those that must be met by an employee to successfully perform the essential functions of this job. Reasonable accommodations may be made to enable individuals with disabilities to perform the essential functions.
This position is considered
LIGHT
work.
OCCASIONAL
FREQUENT
CONSTANT
Lift up to 20 pounds
Climbing, stooping, kneeling, squatting, and reaching
Lift up to 10 pounds
Standing
Repetitive movements of arms and hands
Sit with back supported
Oceaneering pushes the frontiers of deep water, space and motion entertainment environments to execute with new, leading-edge connections to solve tomorrow's challenges, today.
As the trusted subsea connection specialist, our experience combined with the depth and breadth of our portfolio of technologies allows us to engineer solutions for the most complex subsea challenges. From routine to extreme, our integrated products, services, and innovative solutions safely de-risk operational systems, increase reliability, and enable a lower total cost of ownership.
We are connecting what's needed with what's next as the world's largest ROV operator and the leading ROV provider to the oil and gas industry with over 300 systems operating worldwide. With our safety-focused and innovative approach, we responsively and decisively react to subsea challenges while providing solutions swiftly and efficiently.