Petroplan

Featured Employer
Kuala Lumpur, Malaysia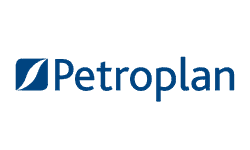 ---
Job Title: Subsea Integrity Advisor Location: Kuala Lumpur

Other: This position is only open to candidates with existing rights to work in Malaysia, the role will initally be offered on a 1 year staff contract with the opportunity to extend.

1. Key Objectives
To deliver a fit-for-purpose regulatory compliant and sustainable Subsea Integrity and Reliability Management system.
To develop, implement, monitor and maintain, Subsea Asset Integrity Management System (SA-IMS) including, but not exclusively limited to the following facility/asset & equipment:
Subsea

Dynamic Systems - FTL/GAP Systems
Dynamic Riser Systems - Top Tensioned Risers
FPSO Riser system to battery limit (Turret entry)
Subsea production, water & gas injection system
Subsea controls system, umbilical's, flying leads
DTU Mooring system
To manage Subsea Asset Integrity procedures, plans, programs, and software for the entire lifecycle of the asset.
To ensure Subsea Asset Integrity Management specific performance requirements and assurance task for SCEs and non-SCEs are appropriately identified and implemented by respective parties.
Build, promote, maintain, and monitor applicable KPI's (Key Performance Indicators) related to Subsea Asset Integrity Management.
Mentor and train sub-ordinates to encourage and promote their development towards increased efficiency on results delivery.
Provide inputs and maintain a working level control of OPEX/CAPEX spend related to Subsea Asset Integrity Management, i.e. budget versus actual spend.
PRINCIPAL ACCOUNTABILITIES AND RESPONSIBILITIES
Subsea
Assist SSHE to ensure Subsea Operational Safety Cases for Block are complete and interfaces defined clearly.
Assist in developing a formal Subsea Integrity Plan upon completion of Subsea Operations Safety Cases.
Assist in regular Risk Assessments and anomaly management
LOPC Reduction - Assist in developing long term mitigation plan to resolve existing leaks in existing subsea distribution system.
Obsolescence - Develop long term strategy in conjunction to Subsea well intervention tooling.
Anomaly Management - Support closure of inspection-based anomalies in conjunction with PLAS to minimize OPEX
Develop an ALE plan and perform ALE studies for, TTR & GAP Systems.
Dynamic Systems - GAP System
Assist in evaluating consequences of proposed Management of Change in relation to adopting new Metocean data for Block and impact to all dynamic systems.
Assist SSHE to ensure the FTL/ GAP Operational Safety Case is complete given uniqueness of the asset.
Work with PLO/A Pipeline Engineer in developing the full assets Safety Case.
Assist in regular Risk Assessments and manage resolution of anomalies related to legacy and future GAP anomalies.
Develop an Asset Extension methodology for the GAP System based on actual historical information and ensure methodology is consistent with other dynamic aspects in Block - such as mooring and DTU.
Interface with Independent Verification Body to obtain endorsement for ALE work as required by MPM MFOM
Work with PLAS to improve historical/ legacy videos and documents for Long Term Integrity availability.
Work with Structural engineering to develop detailed plans for inspection/ monitoring and changeout plan of the DTU Mooring System lines.
Dynamic Riser Systems (TTRs)
Work to establish detailed risk assessment in conjunction with Well Integrity based on Well specific history trying to figure out damage done by historical Drilling and P&A activities through the single barrier production riser.
Develop method to fill in the gaps in existing knowledge by ensuring the Operational Safety Cases for assets are complete given uniqueness of the assets
Perform Risk Based Assessment for the Top Tension Riser Systems.
Begin a formal Anomaly register to the top tension riser system and analyze historical incidents that have not been documented in relation to impact to riser.
Assist in regular Risk Assessments and manage resolution of anomalies related to TTR dynamics.
Develop a formal PRT tensioning Requirement/ System based on operational experience and modifications to trees during the operational phase.
Assist PLAS in evaluating consequences of proposed Management of Change in relation to adopting new Metocean data for Block and impact to all TTR loads due to change in Metocean input as well as revised DTU response based on DTU modifications (accommodation module). Develop future fatigue load cases and develop Asset Life Extension Methodology based on new long term metocean data.
Interface with Independent Verification Body to obtain endorsement for ALE work a required by MPM MFOM.
Responsible for the development and roll-out of Subsea Asset Integrity Management procedure, plans, and programs.
Responsible for the implementation and maintenance of Subsea Asset Integrity Management strategies to ensure overall Asset Integrity Management goals.
Accountable for the build, implement and maintenance of the Subsea Asset Integrity Management System in alignment with Safety Critical Equipment (SCE) and Performance Standards (PS).
Responsible for Subsea Asset Integrity risk assessment, generation of Risk-based Inspection Plan, Integrity Operating Window (IOW), analysis of trends, performing failure analysis, fitness-for-service (FFS), reporting and management of Subsea Asset risks and anomalies.
Provide timely and pragmatic recommendations to ensure risks and appropriated mitigation measures are in place for Subsea Asset Integrity related deviations, deferments, etc.
Develop scope of work and estimate annual budget for Subsea Asset Integrity work. Accountable for spend against agreed budget, and for delivering timely and accurate cost information.
Maintain and advertise internally the current view on Asset Integrity threats and opportunities. Deliver internal reporting required by Manager, Asset Integrity. Ensure this is accurate, relevant, timely and clearly identifies areas of significant risks to facilities operations.
Deliver external reporting (e.g. to PETRONAS, Corporate, DOSH and other authorities) as required by Manager, Asset Integrity.
Manage activities of direct reports and contractors to achieve a standard of excellence in all areas related to Subsea Asset Integrity Management.
Participate in all HSE programs such as safety meetings, training courses, etc.. Provide relevant feedback to improve HSE undertakings in Subsea Asset Integrity Management.
Interface and coordinate with relevant stakeholders; discipline engineers, maintenance, operations, and safety team to conduct technical Integrity assessments and associated failure analysis to resolve complex issues related to Subsea Assets.
Perform internal QA/QC to ensure Subsea Asset related integrity risks and appropriated mitigating measures are in place for deviations, deferment, etc.
Provide inputs on subsea asset integrity for Asset Integrity Manager to consolidate the overall risk profile.
Provide input to late-life facility planning for any subsea equipment required to continue production beyond its design life, i.e. perform Asset Life Study (ALS) and or Asset Life Extension Study (ALES) where necessary within the agreed timeframe.
Support operational needs from time to time and as is required to sustain operational effectiveness
WORKING RELATIONSHIP
Reports directly to the Manager - Asset Integrity, while working as a Peer with other Asset Integrity functional Sr. Engineers and Engineers, keeping them informed formally and through networking of Subsea Asset Integrity technical and administrative activities.
Provide Subsea Asset Integrity advisory support to other functional Managers and Sn. Managers for their individual areas of responsibility.
Directs their own team of integrity engineers to achieve the Subsea Asset Integrity objectives set by Asset Integrity Management steering committee, Operations Engineering, and the Asset Teams.
Directs activities of contractors responsible for asset integrity work. This may include RBI assessment, risk-based inspection activities, etc.
Works closely with HSE, Regulatory and Process Safety functions to ensure full alignment of Subsea Asset integrity/process safety risks and management of asset integrity/process safety risks.
Works with offshore and onshore operations teams to prioritize and execute Subsea Asset Integrity related works, encouraging them to take ownership where necessary or applicable.
Works with Integrity Coordinator to plan, schedule, execute, and manage all Subsea Asset Integrity related activities.
Provide technical guidance to various departments and direct reports during the conduct of subsea integrity inspections, testing and analysis.
Provides interface with PETRONAS and regulatory bodies on matters concerning Subsea Asset Integrity Management.
QUALIFICATIONS AND EXPERIENCE
Mechanical Engineering, Materials Science Engineering degree or equivalent, preferably with Honors.
Minimum of 15 years diversified & practical experience in Operational Subsea Asset Integrity Management for upstream oil and gas industry.
Well experienced and knowledgeable in Subsea Asset Integrity, i.e. design, operation and maintenance.
Knowledgeable and experienced in the implementation and operations of Subsea Asset Integrity Management Systems.
Experienced in management of contractors, track record of project accomplishment, and leadership of action-focused teams.
Self-motivated, with positive and flexible work ethic. Willing to train and develop multi-national work force and assist in mentoring and developing underperforming staff and contractors.
Effective, systematic, analytical, and results-oriented individual, with demonstrated ability to meet challenging targets.
Fluent in English language. Articulate speaker. Effective presentation and technical writing skills. Cross cultural experience, including mentoring and development of local workforce(s).
About Petroplan

Petroplan is the trusted, specialist global Talent Solutions partner of choice for employers and professionals in the Energy sector. Since 1976, Petroplan has been here to help people like you make the most of the opportunities available and find the best fit for you as an individual.

Over 10,000 placements in more than 55 countries for over 550 clients across 65 disciplines.

In an industry where skilled and experienced professionals are increasingly sought after resource, we appreciate the true value of what you have to offer. What's more, we understand that different things are important to different people in today's world of work - it's about making exactly the right connections for you as an individual.

Our reputation for contractor and candidate care, understanding what makes you tick, and finding you the best match is second-to-none. We understand the industry inside-out and seek to understand YOU and your motivations in the same way. We take the time to evaluate your individual strengths, understand the most important things to you, and establish exactly what you're looking for from your next role.