Qatar Petroleum

Featured Employer
Qatar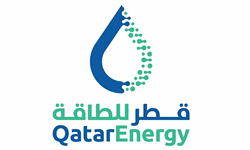 ---
Department
OPERATIONS ENGINEERING - MES OPERATIONS

Title
PLANNING & SCHEDULING ENGR (SHUTDOWN)

Primary Purpose of Job
To assist Senior Planning & Scheduling Engineer (Shutdown) inconsistently delivering safe, and quality 'Planned Major Shutdown/Turnaround Planning Management Services' and primarily accountable for developing shutdown scope of work, Identifying and coordinating mobilization of all shutdown resource, monitoring shutdown progress against agreed schedules, analyzing gaps and torecommend corrective actions and ensure compliance to QPprocedures, shutdown contracts, schedules and agreements.

Education
A bachelor degree in Engineering (preferably Mechanical) and preferably a member of recognized professional institution

Experience & Skills
1. Minimum 8 years experience in the Oil & Gas industry, at leasthalf of which in the front line maintenance supervision, minimumtwo years experience as a shutdown engineer and two years inmaintenance planning.
2. Multi skilled and Multidisciplinary (Mechanical, Electrical &Instrumentation) experience in operation, maintenance and shutdown environment is essential.
3. Efficient user of project management software such as;Primavera, Micro soft Office; with proficiency in maintenance applications including database, spreadsheet, word processing, SAP/CMMS, presentation, flow charting, communication, etc.crashing techniques and Advance user of computer systems and planning and scheduling; knowledge of project optimization
4. A team player, self-motivated, conscious of self-development with Good oral and written communication skills. Sself-starter and resourceful person; who works with minimum supervision and assistance

Qatar Petroleum is an integrated national oil company (NOC) responsible for the sustainable development of the oil and gas industry in Qatar and beyond.

Qatar Petroleum's activities encompass the entire spectrum of the oil and gas value chain locally, regionally, and internationally, and include the exploration, refining, production, marketing and sales of oil and gas, liquefied natural gas (LNG), natural gas liquids (NGL), gas to liquids (GTL) products, refined products, petrochemicals, fertilizers, steel and aluminum.
Qatar Petroleum is committed to contribute to a better future by meeting today's economic needs, while safeguarding our environment and resources for generations to come. Thriving on innovation and excellence, Qatar Petroleum is bound to the highest levels of sustainable human, socio-economic, and environmental development in Qatar and beyond.

For more information, please visit www.qp.com.qa