Qatar Petroleum

Featured Employer
Qatar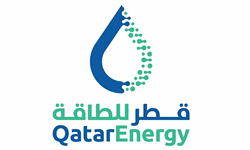 ---
Department
PRODUCTION

Title
FIELD PRODUCTION SUPERVISOR

Primary Purpose of Job
Supervise monitors and controls the planned production requirements of the facility and Co-ordinates planned work activities of all work groups to meet production targets in safe manner. Responsible for the safety of personnel and equipment and initiates required procedures in case of emergency situations and deputy to Offshore Installation Superintendent.

Education
B.Sc. or HND in relevant engineering discipline

Experience & Skills
• At least 8 years oil and gas production process experience with a large oil and petrochemical organization, preferably with offshore experience. • Familiar with Corporation Contingency Plans and Emergency Procedures. • Familiar with approved operational procedures. • Must be familiar with use of communications systems in CCR as well as satellite link. • Exercises discretion in organizing manpower and plant/equipment requirements to meet production quotas. Work is varied and most of the routine process work is carried out independently in accordance with established policies, practices and international oil company standards. • Thoroughly understands the plant operations philosophy and has a good working knowledge of the Emergency Shut Down, Fire & Gas and Distributed Control Systems.

Qatar Petroleum is an integrated national oil company (NOC) responsible for the sustainable development of the oil and gas industry in Qatar and beyond.

Qatar Petroleum's activities encompass the entire spectrum of the oil and gas value chain locally, regionally, and internationally, and include the exploration, refining, production, marketing and sales of oil and gas, liquefied natural gas (LNG), natural gas liquids (NGL), gas to liquids (GTL) products, refined products, petrochemicals, fertilizers, steel and aluminum.
Qatar Petroleum is committed to contribute to a better future by meeting today's economic needs, while safeguarding our environment and resources for generations to come. Thriving on innovation and excellence, Qatar Petroleum is bound to the highest levels of sustainable human, socio-economic, and environmental development in Qatar and beyond.

For more information, please visit www.qp.com.qa