Sapura Drilling Services Sdn Bhd

Featured Employer
Luanda, Luanda Province, Angola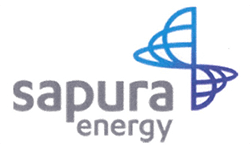 Company: Sapura Drilling Services Sdn Bhd
Skills: Driller
Experience: 2 + Years
Education: High School/Secondary
Salary: Competitive
Location: Luanda, Luanda Province, Angola
---
Qualifications & Certifications

Junior Secondary School Level Education Or recognized Experience/Training Certificate
Valid BOSIET Certificate
Valid OGUK Medical Certificate

IWCF Well control - Level 3

Experience

Preferably 3 years of experience as a Pumpman
Or previous experience in an Assistant Driller role
Ability to competently and safely perform duties defined in the job description
Preferably experience in Oil & Gas drilling operations

Skill / Attributes / Competencies

High level of verbal and written communication in English.
Ability to access and work at heights up to 60 metres
The Assistant Driller is required to work on a day or night shift
Be at a level of fitness so can carry out various duties including use of SCBA, walk throughout multi-level areas of tender and DES and lifeboat operator
Maintain BMI levels as per Company & Client's requirements
The incumbent is expected to be mobile to cover similar roles within the fleet
Meet the training requirements as per company's training matrix.
Ability to competently and safely perform duties defined in the job description
Preferably experience in Oil & Gas drilling operations

Main Responsibilities

The Assistant Driller is the designated "person in charge" to assist the Driller in undertaking tasks as assigned in an efficient and timely manner. The Assistant Driller is also responsible in managing and coordinating all equipment needs and upcoming task preparations to enable a safe and efficient operation.

Minimum Job Functions

Includes, but is not limited to and not in order of priority:

Assist and relieve the Driller as necessary in supervising all work carried out on the drilling unit, ensuring that such work is carried out efficiently and in compliance with authorized operating procedures and Company Safety Policy.
Assist in preparing all tools and equipment required for well operations. Maintain accurate records of tubulars run in the hole including pipe tally, full BHA/completion components and critical fishing dimensions e.g. ID/OD and connections.
Carry out daily checks as required (e.g. Koomey Unit and BOP status checks).
Assist with maintenance, repair or replacement tasks in accordance with Company's Planned Preventative Maintenance System.
Monitor and maintain drilling fluid circulation system, fluid lines, shale shakers and trip tanks.
Supervise the monitoring of drilling fluids and mud testing.
Understand and maintain B.O.P and control systems, check reservoir fluid and accumulator bottle pressure.
Responsible for the supervision of personnel engaged in activities in their area of responsibility or for which they have been allocated responsibility by their supervisor.
Stand-in for alternative work discipline as required.
Ensure that planned safety inspections and audits on the installation are carried out in accordance with SKD Safety Policy by themselves and those under their authority.
Ensure that all equipment under their control is maintained at all times in a safe condition or is otherwise completely withdrawn from service.
Bring to the immediate notice of their supervisor actual and potential hazards to safety, health, plant and equipment which come to their attention in the course of their work, to warn crew of the hazard and take such action as to minimize the risk.
Ensure that all accidents, unsafe practices or conditions observed by the persons under their authority are reported promptly to the Tourpusher or Driller.
Monitor personnel under their supervision in their approach towards safety and provide coaching whenever necessary.
Ensure that all tasks undertaken within their area of responsibility are assessed to identify any hazard that may cause harm or damage.
Communicate details of the risk assessment to the work team, allocating individual responsibilities for tasks and control measures.

SAFETY RESPOSIBILITIES:

Understand safety critical barrier responsibilities as defined within the Rigs safety case (available from your supervisor)
Understand safety critical procedures, safety critical equipment and safety critical activities associated with safety critical barriers as defined within the Rigs safety case
Maintain effectiveness of safety critical barriers as defined in the Rigs safety case
Lead safety by example for all employees to follow
Promotes safety awareness and safe work practice among all the personnel on board
Actively participate in company and operator safety programs and initiatives
Participation and compliance with the Permit to Work system
Participate in pre-tour and pre-job safety meetings in compliance with the company requirements (which includes the use of the 4-Point check / Energy Wheel, TBRA tools and time out for safety), having a full understanding of the work to be performed (especially their individual role)
Report all hazards and positively intervene in all observed unsafe acts (Stop Work Authority)
Participate in emergency drills, including post-drill debriefs
Attend General Safety Meetings
Instruct his crews in the safest work methods and provide On-the-Job training
Carry out all work activities within the guidelines of Company or Operator Policies or Procedures
Ensuring he is familiar with any delegated responsibilities as detailed in the Operators Emergency Response Plan
Ensure that they and the persons under their authority properly use and care for their personal protective equipment
Ensure that all work areas for personnel are always, so far as reasonably practical, safe and clean.
Sapura Energy Berhad ("Sapura Energy" or "Group") is a fully-fledged upstream player headquartered in Malaysia and one of the world's largest integrated oil and gas services and solutions providers.

We provide a full spectrum of capabilities that covers the entire value chain of exploration, development, production and rejuvenation as well as decommissioning and abandonment.

With a multinational workforce comprising over 13,000 employees spanning 51 nationalities, comprehensive world-class assets and project management capabilities, the Group's global presence is visible in over 20 countries. This includes Malaysia, China, Australia, Brazil, the United States of America, as well as those in Western Africa and the Middle East.

Sapura Energy is an international company with employees and clients from the world over. We offer opportunities to enhance your career across a full range of exciting roles in the upstream oil and gas industry: Fabrication, hook-up and commissioning, drilling services, production and exploration, geotechnical and geophysical survey, installation of pipelines and facilities, marine, diving and remotely operated underwater vehicle (ROV) services, operations and maintenance services.