Qatar Petroleum

Featured Employer
Qatar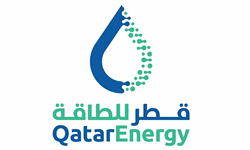 ---
Department
INFORMATION & COMMUNICATION TECHNOLOGY

Title
HEAD, TRADING SOLUTIONS

Primary Purpose of Job
Lead the team in charge of the IT solutions/applications specific to Qatar Petroleum Trading (QPT) business.
• Entertain close relations with QPT stakeholders and management.
• Ensure that the related IT initiatives, programs, and services are aligned with QPT vision, business strategies and plans.
• Oversee and steer the portfolio and roadmap of the Trading solutions, to track and plan related capabilities, capacities, and resources
• Conceptualize and lead the formulation and establishment of key Trading systems functions, documentation, technologies, and methodologies. Ensure and control the architectural consistency of the Trading landscape and its integration with other corporate systems. Orchestrate the necessary governance and oversight with the other concerned ICT entities and QPT entities.
• Oversee and steer the Trading Solutions projects, procurement, purchase requisitions, agreements, and contracts to implement new or transform existing QPT solutions as per scope, budget, and timelines.
• Ensure compliance to ICT Cyber Security, Governance, and Infrastructure requirements via close coordination with related entities and teams. Make sure that related exigencies and controls are considered/included at all stages of services and projects delivery. Monitor the security posture of the Trading systems and fix the related vulnerabilities and mitigate relevant risks.
• Develop section budgets from business needs and IT requirements to build, run, and maintain the Trading Solutions in the most cost-effective manner

Education
• Bachelor's degree in Computer Sciences/Petroleum & Energy, MBA or equivalent
• International certifications in Project Management (PMP or equivalent) and IT Service Management (ITIL or equivalent) recommended


Experience & Skills
• Minimum of 12 years of multi-disciplinary experience out of which at least 9 years of progressive and directly related experience with Oil & Gas systems and solutions
• Demonstrated understanding of Oil& Gas sector and deep knowledge of Trading business and related technologies solutions (C/E-TRM, Fleet Management, Trading Platform, Trading Market Analytics, etc.) as well as related Finance and Accounting modules and integration (with SAP ERP).
• Strong experience in establishing and managing related contracts and agreements
• Strong leadership, analytical and decision making skills.
• Experience in managing and executing multiple high value programs and services
• Experience in establishing partnerships, agreements with internal or external stakeholders
• Excellent people management, problem solving, persuasion, negotiation, and decision-making skills

Qatar Petroleum is an integrated national oil company (NOC) responsible for the sustainable development of the oil and gas industry in Qatar and beyond.

Qatar Petroleum's activities encompass the entire spectrum of the oil and gas value chain locally, regionally, and internationally, and include the exploration, refining, production, marketing and sales of oil and gas, liquefied natural gas (LNG), natural gas liquids (NGL), gas to liquids (GTL) products, refined products, petrochemicals, fertilizers, steel and aluminum.
Qatar Petroleum is committed to contribute to a better future by meeting today's economic needs, while safeguarding our environment and resources for generations to come. Thriving on innovation and excellence, Qatar Petroleum is bound to the highest levels of sustainable human, socio-economic, and environmental development in Qatar and beyond.

For more information, please visit www.qp.com.qa