Petroplan

Featured Employer
Azerbaijan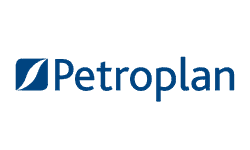 ---
SECTION 1: POSITION DESCRIPTION
POSITION TITLE: Subsea Commissioning Engineer

SECTION 2: KEY ROLE SUMMARY

The project will build a new Production, Drilling, Utilities and Quarter platform. The project entered execute in Q2 2019 The ACE project will install 3 new infield pipelines for Oil, Gas and Water Injection that will be integrated with the existing ACG pipeline network via subsea tie-ins. Complex Brownfield activities across multiple live platforms will be required to facilitate the Subsea pipeline tie-ins.

The commissioning engineer is a key member of the Subsea Commissioning Team for the regional projects based in Baku. The primary responsibility is to engineer, coordinate and manage delivery of a safe, efficient, and environmentally compliant pre-commissioning and commissioning programme for the ACE pipelines.

The role covers a diverse set of subsea commission with a strong focus on planning and execution within a brownfield environment and a technical bias towards pipeline commissioning. The role requires a minimum of 12 years subsea / pipelines commissioning experience, with deep technical expertise, leadership, and integration skillset and demonstrable brownfield experience.

SECTION 3: RESPONSIBILITIES & OBJECTIVES
Accountabilities:
* Provide coaching / mentoring to national and junior team memers as necessary.
* Play a leading role in the promotion of an excellent HSE culture, and actively promote the Regional goals of 'No accidents, no harm to people and no damage to the environment' and ensure that all activities are conducted in accordance with company code of conduct.
* Responsible for building integration and alignment within the brownfield environment to enable seamless, efficient execution of the ACE commissioning scope.
* Responsible for pre-commissioning and commissioning activities related to the ACE offshore pipelines and associated spools, subsea structures and SSIV, incuding ensuring that commissioning scope is executable within a brownfield environment.
* Actively engage with numerous teams (company operations, engineering, brownfield, commissioning contractor etc) to develop and build alignment on company commissioning philosophies, stratergies and associated engineering documentation.
* Provide assurance on contractor personnel competency and resource levels and ensure equipment is in place to perform the pre commissioning and commissioning work;
* Review all pipeline related commissioning documentation provided by the commissioning contractor to ensure that it meets the project objectives and standards and is techically acceptable.
* Provide technical assurance to the development of Subsea commissioning procedures, execution plans and brownfield workpacks.
* Work with the the commissioning lead to ensure that Subsea commissioning requirements are accurately reflected in the Project schedules.
* Offshore oversight and support to the commissioning contractor during commissioning activities.
* Participate in engieering and process safety review including Peer Review, Integrity Risk Reviews, HAZIDs and HAZOPs.
* Ensure commissioning risk, especially high consequence risks are identified and managed effectively.
* Ensure compliance with project approved Engineering Technical Practices and specifications.
* Planning for logistics management for seamless commisisoning operations.
* Ensure clearly defined testing limits for subsea commissioning scope
* Performance management of the commissioning contractors to meet company expectations.
Essential Experience and Job Requirements
* 12 years' experience in pipelines / subsea commissioning engineering with specific, demonstrable knowledge and experience in both brownfield and greenfield commissioning activities.
* Extensive experience in managing commissioning contractors on pipeline/ flowline related scopes in an offshore platform based environment.
* Ability to work in a dynamic and agile team environment, with competing priorities and the ability to understand the roles of the in the interfacing teams, develop collaborative working relationships.
* Desirable to have knowledge ro experience of System Handover Management

About Petroplan

Petroplan is the trusted, specialist global Talent Solutions partner of choice for employers and professionals in the Energy sector. Since 1976, Petroplan has been here to help people like you make the most of the opportunities available and find the best fit for you as an individual.

Over 10,000 placements in more than 55 countries for over 550 clients across 65 disciplines.

In an industry where skilled and experienced professionals are increasingly sought after resource, we appreciate the true value of what you have to offer. What's more, we understand that different things are important to different people in today's world of work - it's about making exactly the right connections for you as an individual.

Our reputation for contractor and candidate care, understanding what makes you tick, and finding you the best match is second-to-none. We understand the industry inside-out and seek to understand YOU and your motivations in the same way. We take the time to evaluate your individual strengths, understand the most important things to you, and establish exactly what you're looking for from your next role.