Petroplan

Featured Employer
Calgary, Alberta, Canada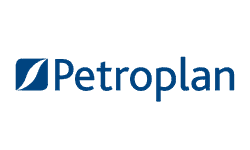 Company: Petroplan
Skills: Workover or Completion
Experience: 1 + Years
Education: Masters Degree
Salary: Negotiable
Location: Calgary, Alberta, Canada
---
Reporting to the Sr. Manager - SCM Well Delivery & Operations, the incumbent in this position will develop and execute innovative, strategic sourcing strategies and contracts across the client organization, primarily for the Drilling and Completions portfolio.
Typically, s/he will be responsible for categories that are between $5MM to $100MM per category/project. S/he will be dealing with a multi-regional view and vendors that are multinationals.
The Category Advisor will assume accountability for the management of supplier performance and relationship aspects. Working closely with the Business Units, suppliers and other stakeholders, s/he will be responsible for utilizing expertise in the areas of:
(1) Scope Segmentation
(2) Demand Planning and Forecasting
(3) Market Analysis,
(4) Sourcing Options Selection
(5) Tendering and Market Test
(6) Negotiations and Contract Award
(7) Supplier Performance Management
(8) Materials Management and
(9) Application of Best Practices and Lessons Learned to ensure sustainable value for Client and mitigate.
Duties
Develop and execute enterprise wide category strategies by leading cross functional teams through Client's category management process based on an agreed-upon category wave plan and other business strategies approved by management, that may or may not be part of the wave plan.
Establish category delivery plans, cross functional teams with clear roles and responsibilities and robust stakeholder management strategies.
Lead the spend analysis and segmentation of categories based on spend and long term demand including any significant organization or market changes to jointly identify opportunities gaining business and management commitment through the development of business cases.
Ensure category management processes are implemented and maintained from conception to close-out, in accordance with Client Supply Chain Management policy, Client Operational Integrity Management Systems (HOIMS), the Governance and Enablement Group and all relevant regulatory requirements.
Lead category or categories' scorecard to measure performance and identify opportunities in accordance with Client Supply Chain Management policy, Client Operational Integrity Management Systems (HOIMS) and the Governance and Enablement Group.
Develop, maintain and enhance Client's approach to the supply market analyzing current and future market activities, trends and identifying sourcing opportunities within the category with support from the Category Business Analysts.
Manage the development and approval of sourcing strategies, taking into consideration both strategic and tactical levers through the application of appropriate sourcing tools and optimizing supplier relationships within the categories.
Manage overall sourcing process including RFX development and completion through the use of available technologies. Where appropriate utilize alternative sourcing methods, for example, reverse auctions.
Lead the development and negotiation of contracts, focusing of realizing the performance expectations of the strategy while managing appropriate risk allocation, acceptable terms and conditions and correct schedule utilization Manage the evaluation of RFX responses against a set of pre-defined criteria, including management of cross functional stakeholder groups preparing recommendations for award of contract. Apply total cost of ownership (TCO) methodology/methodologies.
Qualifications
Post-secondary degree in business related field
Experience as supply chain professional with an owner organization
Have previous category management experience
Able to manage multiple categories effectively and efficiently
Advanced analytical skills when assessing contracts and spend
Experience in the MS Office Suite of projects with advanced skills in MS Excel in particular
SAP experience or similar ERP system
Excellent relationship building skills and comfortable dealing with highly technical business groups
Conscious of how Supply Chain interacts with and supports the business units.
About Petroplan
Petroplan is the trusted, specialist global Talent Solutions partner of choice for employers and professionals in the Energy sector. Since 1976, Petroplan has been here to help people like you make the most of the opportunities available and find the best fit for you as an individual.
Over 10,000 placements in more than 55 countries for over 550 clients across 65 disciplines.
In an industry where skilled and experienced professionals are increasingly sought after resource, we appreciate the true value of what you have to offer. What's more, we understand that different things are important to different people in today's world of work - it's about making exactly the right connections for you as an individual.
Our reputation for contractor and candidate care, understanding what makes you tick, and finding you the best match is second-to-none. We understand the industry inside-out and seek to understand YOU and your motivations in the same way. We take the time to evaluate your individual strengths, understand the most important things to you, and establish exactly what you're looking for from your next role.