Eni

Featured Employer
Vienna, Austria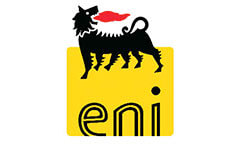 ---
PAYROLL & HR ADMINISTRATOR (m/f/d) - IRC216591
At
Eni
, we are looking for a
Payroll & HR Administrator (m/f/d)
within
Eni Austria
GmbH in
Vienna
. You will be
focusing on personnel administration and payroll
, responsible for various tasks in personnel administration and will take over the role of the interface function for our external payroll provider.
About Eni Austria GmbH
As a subsidiary of the global Eni Group, Eni Austria GmbH is well established in the Austrian mineral oil market.
As a member of the HR Team of Eni Austria, you will be responsible for
:
Taking over the role of interface for the monthly payroll, including preparation, follow-up and control of the external payroll provider
Responding to questions concerning tax, labour, social insurance law, including from authorities and tax advisors
General personnel administration (preparation of contracts and other documents, administration of the electronic time registration system, fleet management, etc.)
Reporting for HQ and contributing to internal and external audits
Implementing and realising company regulations and processes
Covering for the position responsible for recruiting and personnel development
Taking over projects in the field of HR
This is the opportunity for you if you have these skills and requirements
:
Relevant commercial education and/or business studies (preferably with a focus on HR management and/or law )
Proven experience in the field of personnel administration and payroll
Passed examination for payroll and labour law
Proficient in MS Office, knowledge of SAP, ZeitPlus and Sage DPW are an advantage
Fluent German and English. Italian language skills are an advantage.
High level of self-organization and structured and goal-oriented thinking
Assertiveness and resilience
Strong communication skills and high team spirit
Salary
According to the collective labor agreement, the minimum wage for this job is ? 3.119,88 gross per month. However, we are willing to offer a competitive salary depending on your specific qualification and professional experience.
Location
Vienna
Employment contract
Permanent
At Eni,
people are the key to our success
, which is why our values are focused on
diversity and lifelong learning
. Learn more :
Training & Development
Rewards, Benefits and Welfare
Our Mission
Eni evaluates applications regardless of candidates' personal and cultural characteristics or orientations. If your application is among those most in line with the required profile, you will be contacted to continue the selection process .
Together we have greater energy.
PERSONALVERRECHNUNG UND -ADMINISTRATION MIT GENERALISTISCHEM BLICK
(m/w/d)
Eni sucht einen
Personalverrechnung und -administration mit generalistischem Blick
(m/w/d) fur
Eni Austria
GmbH in
Wien
. Sie ubernehmen diverse Aufgaben im Bereich Personaladministration und sind die Schnittstelle fur unsere externe Personalverrechnung.
Uber Eni Austria GmbH
Als Tochtergesellschaft der weltweit tatigen Eni Gruppe ist Eni Austria mit der Marke Eni am osterreichischen Mineralolmarkt bestens etabliert.
Als Teil des HR-Teams haben Sie folgende Aufgaben:
Ubernahme der Schnittstellenfunktion fur die Personalverrechnung u.a. Vor- und Nachbereitung sowie Kontrolle der Personalverrechnung fur den externen Provider
Interne Anlaufstelle fur steuer-, arbeits- und sozialrechtliche Fragen und Kontaktperson fur Behorden und Steuerberater
Allgemeine Personaladministration (Erarbeitung von Schriftstucken, elektronische Zeiterfassung, Fuhrparkmanagement etc.)
Reportingtatigkeiten an den Konzern und Mitwirkung bei internen und externen Audits
Implementierung und Umsetzung von Konzernrichtlinien und -prozessen im eigenen Zustandigkeitsbereich
Vertretung der Stelle Recruiting und Personalentwicklung
Ubernahme von Projekten im Bereich HR
Das ist die Chance fur Sie, wenn Sie diese Fahigkeiten und Anforderungen mitbringen:
Abgeschlossene kaufmannische Ausbildung oder Studium (vorzugsweise mit Schwerpunkt im HR Management und/oder rechtswissenschaftlichem Bereich)
Mehrjahrige Berufserfahrung in der Personaladministration und -verrechnung
Bestandene Personalverrechner- und Arbeitsrechtsprufung
Sehr gute MS Office Kenntnisse, SAP- ZeitPlus- und Sage DPW-Kenntnisse von Vorteil
Sehr gute Deutsch- und Englischkenntnisse, Italienisch von Vorteil
Gute Selbstorganisation sowie strukturiertes und losungsorientiertes Denken
Durchsetzungsfahigkeit und Belastbarkeit
Kommunikative Kompetenz und Teamfahigkeit
Gehalt
Das kollektivvertragliche Mindestentgelt fur diese Stelle liegt bei ? 3.119,88 brutto pro Monat. In Abhangigkeit von Ihrer konkreten Qualifikation und beruflichen Erfahrung sind wir selbstverstandlich bereit, eine wettbewerbsfahige Uberzahlung anzubieten
Standort
Wien
Vertragsart
Unbefristet
Bei Eni suchen wir Menschen mit Unternehmergeist, die einen positiven Einfluss auf die Welt der Energie haben wollen und uns bei unserer Mission unterstutzen.
Bei Eni sind die Menschen der Schlussel zu unserem Erfolg. Deshalb sind unsere Werte auf
Diversitat
und
lebenslanges Lernen
ausgerichtet.
Eni bewertet Bewerbungen unabhangig von den personlichen und kulturellen Eigenschaften oder Ausrichtungen der KandidatInnen. Wenn Ihre Bewerbung zu denjenigen gehort, die dem gesuchten Profil am meisten entsprechen, werden Sie kontaktiert, um den Bewerbungsprozess fortzusetzen.
Gemeinsam haben wir mehr Energie.
#LI-EIRL
Eni S.p.A.
Welcome to Eni – and your future with a dynamic global business that operates across the entire energy supply chain. Eni's 30,000 employees can be found on virtually every continent. Throughout the 67 countries we operate in, we work on some of the most significant energy projects in the world.
Our activities span oil and natural gas exploration, field development and production, as well as the supply, trading and shipping of natural gas, LNG, electricity, fuels and chemical products.
We've grown dramatically since our beginnings in 1953, but we've stayed true to our roots in many ways. Today we may be one of the largest companies in Italy and among the world's most successful oil and gas companies in exploration, but our culture remains genuinely people-focused. Our values of respect, integrity and sustainability guide every aspect of our operations.
As for the future, we're adapting to rapidly shifting market conditions as we complete our transformation into a fully integrated oil and gas company. Through our strong commitment to digitalisation and decarbonisation, Eni will continue to create sustainable value within this changing energy landscape.
We're not only one of the world's most successful energy companies — we pride ourselves on being a dynamic and exciting place to work as well. If you join us, you'll play a key role in shaping the energies of the future.
At Eni you'll enjoy a progressive, inclusive and forward-thinking environment, and a wide range of benefits and rewards. We care about our people's growth, which is why we invest in talent and offer development pathways to give everyone the same opportunity to flourish with us.
Reasons to join us
Take on exciting challenges: Eni's focus is on big and ambitious projects. You'll take on challenging but rewarding work to help us extract energy at depths never reached before.
A multicultural working environment: You'll join a dynamic setting with cutting-edge facilities, the latest technology, and a rich and interesting mix of people from all backgrounds and specialisms.
Make a difference in the world: Our purpose extends further than supplying energy to power the world. Sustainable development and respect for the environment is at the heart of everything that we do.
Training and career growth: We provide training opportunities at the highest standard and encourage self-development, both in a personal capacity and a professional one.
Compensation and incentive programmes: We reward you for your commitment and success through our competitive compensation policy, which is bespoke to each location's local regulations.
Pension programmes: Depending on your location, you could enrol in one of our contributory pension programmes.
ENI ranked in the Global Top 20 in the 2019 Rigzone Ideal Employer Rankings - find out more here.