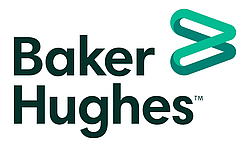 ---
Job Requirements

At Baker Hughes, we are building a Talent Community of highly talented and motivated professionals for future job roles. If you match the described job role and are as excited as we are to have you on-board in future, please hit the apply button to be a part of our Talent Community.

As a member of our talent community, you will be amongst the first to get exclusive news about Baker Hughes, various cool projects we are working on, our employee success stories and new job opportunities you may be interested in.

The key accountability of Global Head of Data Science & Analytics is to lead a talented data science team and deliver transformational customer insights leveraging digital footprint of the business, installed base and data assets in alignment with the business's overall vision. This is a key leadership position responsible for the creation of new data sciences applications for the customers by envisioning and executing strategies that will influence improvement of the asset and enterprise performance for customers by enabling informed data driven decisions.

Roles and Responsibilities

In this role, you will:
Lead and grow a talented team of data science and analytics professionals and oversee all data sciences activities ensuring alignment with business vision and strategy
Build strong working partnerships with business and technology leaders, plan and execute data sciences roadmap, actively participate in customer engagements and develop strategies to scale the impact of data through development of effective data sciences and analytics applications
Lead development of data sciences strategy across a wide spectrum of business and technology areas, focused on comprehensive 'Industrial Asset Management' solutions
Translate analytic insights into concrete, actionable recommendations for business or product improvement. Lead innovation to deliver additional business value through utilization of data assets and data sciences based analytics solutions.
Lead design and development of departmental vision, capabilities, infrastructure, and quarterly/annual roadmap for the launch of data sciences applications.
Partner with software and analytics development team to build requirements for data and application development infrastructure necessary to facilitate efficient analytics development
Partner with business executives and various departmental heads across the business to implement advanced analytic data modelling systems and innovative analytic models, utilizing a blend of contemporary and traditional data mining techniques for both structured and unstructured data sets.
Drive education and evangelization of data sciences throughout the business by communicating the vision and use cases of advanced analytics. Develop the data science talent needs through role definition, recruitment and mentoring, thus enabling development of a strong team of data scientists
Provide guidance and thought-leadership on analytical best practices to team members and business partners

Work Experience

BASIC QUALIFICATIONS
Master's degree in Computer Science, Statistics, Machine Learning, Mathematics, or any other related quantitative field.
10+ years of hands on experience in a data science position, working as a Senior Data Scientist. The candidate for this position will have to be highly proficient and experienced in scripting languages and rapid prototyping skills
5+ years of people management experience leading data sciences team
Proven track record of solving ambiguous and highly complex data problems, strong quantitative modelling skills, inclusive of machine learning, experimental design, and optimization
Highly skilled in statistical and modelling packages such as SAS, Statistica, Matlab, R, visualization and other advanced analysis tools.
Strong interpersonal and communication skills. Must be able to explain technical concepts and analysis implications clearly to a wide and senior audience, and be able to translate business objectives into actionable analysis

PREFERRED QUALIFICATIONS
Good domain knowledge and hands on experience of working in energy industry
Experience working with Big Data technologies
Experience writing scripts to manipulate data or automate data pipelines using Python, Ruby, Java, or similar.
Proactive and self-driven requiring minimal supervision
A creative and strategic thinker, be a change agent
Comfortable with ambiguity, demonstrates strong attention to detail, and thrives in a fast-paced environment.
Confident working with leadership teams and executive decision makers.

*Please remember that joining the Talent Community is not an application for any specific job at Baker Hughes but to have the privilege of being considered for an opportunity that suits your profile on priority