Baker Hughes

Featured Employer
Mumbai, Maharashtra, India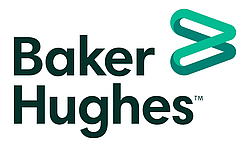 Company: Baker Hughes
Skills: IT - Analysis & Management
Experience: 10 + Years
Education: Bachelors/3-5 yr Degree
Location: Mumbai, Maharashtra, India
---
Job Requirements

At Baker Hughes, we are building a Talent Community of highly talented and motivated professionals for future job roles. If you match the described job role and are as excited as we are to have you on-board in future, please hit the apply button to be a part of our Talent Community.

As a member of our talent community, you will be amongst the first to get exclusive news about Baker Hughes, various cool projects we are working on, our employee success stories and new job opportunities you may be interested in.

This role is accountable for the successful delivery of cloud solutions to the customers as well as overall digital operations. As a senior leadership position, this role is responsible for the development of processes to manage cloud operations, automation, assist in architecture development, customer support and organization leadership. The role will collaborate with product engineering, architecture, third party venders / service providers, and digital technology cloud infrastructure and operations team to create and support an operational environment for new and existing application across digital ecosystem.

Key Responsibilities
Overall responsibility for the day-to-day operations of managing Cloud Services including solution deployment and upgrades, system setup, system administration, performance monitoring, incident resolution, problem management, configuration, change management, and security compliance
Provide 24x7 customer support for application uptime, issue resolution and service desk ticket management
Implement and manage processes and controls that assure maximum uptime and quick service to the user community for both on-prem and Cloud solutions
Collaborates with digital technology team to develop and deploy strategies related to Cloud Infrastructure and Services ensuring all performance metrics are effectively managed. This includes availability and performance of applications and servers, hardware startegy, lifecycle management, license management etc
Partner with cybersecurity team to deliver on data security risk related initiatives. Ensure compliance to patching and vulnerability policies established within the organization.
Be responsible for various hosting solutions (cloud and on premise), develop and implement a robust Disaster Recovery strategy for critical applications.
Develop processes to manage operations (Monitoring, incidents' resolution, availability, etc.). Drive continual improvement of Cloud Operations, DevOps, and On-prem digital operations.
Oversees and directs the timely evaluation, qualification, and implementation of new software products, tools, and related appliances as it pertains to the Cloud environment
Manage, mentor, lead, and coach a team of cloud operation experts
Drive automation of digital operations (devops/cloudOps) and digital infrastructure activities
Manage third party vendor relationships and hold them accountable for delivery of outsourced functions

Work Experience

Qualifications
Bachelor's degree in Computer Science, or equivalent education preferred
10+ years of proven expertise in devOps/cloudOps technologies, hands on experience with proven results enabling continuous deployment and continuous integration (CI/CD)
Hands on experience developing devops/cloudops automation
5+ years cloud operations management Experience for a highly scalable global cloud environment, digital operations Management, data center, server, storage management, virtualization, systems management, and project management
Demonstrated success in operating mission critical enterprise software services
Proven experience leading large complex enterprise-wide infrastructure projects/programs with multiple interfaces and/or 3rd parties
Ability to excel in a fast-paced and challenging operations environment
3+ years people management experience
Excellent communication and interpersonal skills
Customer-focused, service oriented approach

Desired Qualifications
Demonstrates the business and financial acumen necessary to develop and present data-based ideas and solutions in a clear, concise, organized manner.
Experience managing IP based networks, WAN technologies, virtual server technologies, DHCP/DNS, MS Office 365, SAN/NAS storage.
Knowledgeable across a broad set of infrastructure platforms (commodity hardware, windows OS, Linux OS, etc)
Possess some experience and background in infrastructure architecture, systems administration, network administration and storage administration.
Confident working with leadership teams and executive decision makers.

*Please remember that joining the Talent Community is not an application for any specific job at Baker Hughes but to have the privilege of being considered for an opportunity that suits your profile on priority