Baker Hughes

Featured Employer
Italy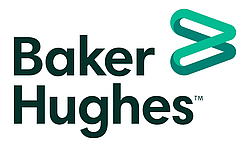 Posted: May 28, 2021
---
Job Requirements
At Baker Hughes, we are building a Talent Community of highly talented and motivated professionals for future job roles. If you match the described job role and are as excited as we are to have you on-board in the future, please hit the apply button to be a part of our Talent Community.
As a member of our talent community, you will be amongst the first to get exclusive news about Baker Hughes, various cool projects we are working on, our employee success stories and new job opportunities you may be interested in.
In a dynamic and fast-growing environment, you shall be responsible to lead autonomously the execution of electrical engineering projects for complex power generation and moto-compression trains (e.g. power generation modules and electric LNG projects).
You will act as unique entry point for the Customer during all job phases, starting from bidding phase up to the train commissioning and start-up, taking the lead during the overall project phases.
As Lead Electrical Engineer you will:
Read Customer contractual specifications; perform technical selection of all electrical items in scope of supply (e.g. Electrical MV generators, MCC, DCP, Batteries, Control Cab, Electrical MV motor, MV Variable Speed Drive Systems); formulate functional purchase specifications and close technical alignment of supplier technical proposals;
Be responsible of technical documentation during the engineering development phase following up with supplier and customer up to finalization.
Carry out engineering design reviews with suppliers and customers to ensure compliance with customer contractual specifications and project applicable international rules;
Coordinate external and internal global resources for engineering activities development, providing constructive technical growth insights;
Participate to FAT (Factory Acceptance Tests) for main/critical items and support to manufacturing team for internal testing. Engineering site support during plant commissioning and start-up;
Interface in effective way with project team members (PE, PM, DE's) and other involved functions (e.g. Sourcing, Sales, Application and Manufacturing teams);
Execute electric studies and simulations (such as dynamic transient stability, short circuit, load flow studies) and electro-mechanic studies (such as sub-synchronous torsional interaction studies) with the use of simulation tools like Matlab/Simulink, ETAP and DigSilent.
Work Experience
Required Qualifications / Skills:
Masters' degree in Electrical or Electronic Engineering or equivalent experience;
Strong experience within an engineering environment in similar positions
Deep technical knowledge of electrical item design and selection (rotating machines, MV/LV panels, variable speed drive systems) and related technical issues;
PC proficiency and expertise with Matlab/Simulink, DIgSILENT and ETAP simulation tools.
Knowledge of international standards (e.g. IEC, NEMA, ISO, API.) covering electrical rotating machines, adjustable speed drives, MV/LV panels;
Strong technical aptitude, including applicable engineering tools and systems;
Effective problem-solving abilities;
Strong oral and written communication skills;
Strong interpersonal and leadership skills;
Fluency in English;
EU Work Permit.
*Please remember that joining the Talent Community is not an application for any specific job at Baker Hughes but to have the privilege of being considered for an opportunity that suits your profile on priority.