Petroplan

Featured Employer
Aberdeen, Scotland, United Kingdom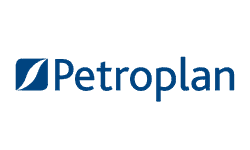 ---
Job Title:
Marine Systems Engineer
(
Preferably Mechanical Bias) - Candidates must have rights to work in UK without the need of company visa/permit sponsorship.
Location:
UK - Home working optional with circa 20/25% of time to be spent offshore, office locations available in London / Aberdeen
Salary/Benefits:
This position is open to candidates with varying levels of experience so the basic salary will vary.
Offshore uplift dependent on grade but circa £150 per day offshore through the week and £500 per day offshore at weekends
Pension contributions 5% employee 9% employer
26 days annual leave bank holidays, additional annual leave can be agreed if extensive overtime is worked
This role is for a marine systems engineer to perform a variety of tasks, as listed below, on marine systems auxiliaries (cooling systems, fuel, lubrication, compressed air, ventilation & HVAC, valves), ballast and bilge systems, cranes, pipelay and cablelay equipment:
Perform Failure Modes and Effects Analysis
Create proving trials programs to support the desktop FMEA
Create annual trials programs for the ongoing verification and validation of the FMEA
Attend onboard vessels to witness proving and annual trials
General Marine consultancy
Perform risk based critical analysis on mission specific equipment with regards to design, operational interface, capability and general suitability for intended operations.
Assurance audits and inspections of marine systems
We are looking for an experienced marine engineer to further enhance our marine operations team providing support across all aspects of our assurance and surveying services.
We would expect all applicants to have the following:
Experience of performing FMEAs on marine systems
Knowledge and experience of working with IMCA, IMO, MTS and OCIMF codes and guidelines
Knowledge of and experience with dynamic positioning systems
Current offshore medical and survival certificate
Good communication skills at all levels of an organisation, both internally and externally
Good IT skills (Microsoft Office suite as a minimum)
Flexibility in working conditions including a willingness to travel offshore and overseas often adhoc or at very short notice
Motivation to learn and grow their professional career
Good report writing and technical authoring skills
In addition, the following attributes would be welcome although not essential:
An Engineering Degree at least Bachelors level
Sea going experience as Chief Engineer, ETO or similar
DP Maintenance Certificate
Achieved or working towards IMCA DP Practitioner Accreditation Scheme
Understanding of computer applications (Oracle/SAP/I Inspect, etc.)
Good existing network within the UK Maritime and Energy market
Good existing network within the offshore industry professional bodies
Member or Chartership with an appropriate engineering institute and/or industry bodies/forums/societies
About Petroplan
Petroplan is the trusted, specialist global Talent Solutions partner of choice for employers and professionals in the Energy sector. Since 1976, Petroplan has been here to help people like you make the most of the opportunities available and find the best fit for you as an individual.
Over 10,000 placements in more than 55 countries for over 550 clients across 65 disciplines.
In an industry where skilled and experienced professionals are increasingly sought after resource, we appreciate the true value of what you have to offer. What's more, we understand that different things are important to different people in today's world of work - it's about making exactly the right connections for you as an individual.
Our reputation for contractor and candidate care, understanding what makes you tick, and finding you the best match is second-to-none. We understand the industry inside-out and seek to understand YOU and your motivations in the same way. We take the time to evaluate your individual strengths, understand the most important things to you, and establish exactly what you're looking for from your next role.