Qatar Petroleum

Featured Employer
Qatar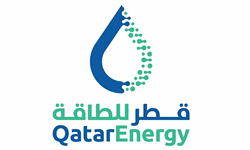 ---
Department
OPERATIONS ENGINEERING - MES OPERATIONS

Title
SYSTEMS ENGINEER (SYSTEMS CONTROL)

Primary Purpose of Job
Responsible for evaluation, Selection and application of standard engineering methods, techniques, procedures and criteria, using independent judgment in making adaptations and modifications keeping in view the QP HSE policies. Also, reviews and prepares higher tier engineering documents and drawings related to the Control Systems engineering discipline. Manage, Plan, Monitor and Control overall performance of Mesaieed Operations Systems & Controls regarding DCS, ESDS, Packaged equipment Control Systems, Condition Monitoring Systems, SCADA and Gas Turbines and Compressors Controls Systems. Liaise with other departments to assist in the above mentioned system in the areas of responsibilities. Shall contributes and promotes continuous work improvement. In addition, Responsible for the Real Time Process Information System (RTPIMS), Pipeline Management Systems, Cyber Security implementation for the various interfaces, such as QP Intranet and QP Clients Interfaces- QAPCO, QAFCO, RLIC etc. for and responsible for the Operating System and associated subsystems in all the Mesaieed Operations

Education
This position requires Bachelor of Instrument Engineering or its equivalent

Experience & Skills
10-12 years experience in the installation, maintenance, overhaul and repair of plant and equipment associated with the petrochemical industry and at least four years as a Senior Engineer in hydrocarbon process plant, with a knowledge of control systems and safety practice relating to hydrocarbon processing plants. Skills: This position requires an ability to work with a high degree of independence and initiative, excellent technical knowledge, a high level of leadership with necessary interpersonal skills to create an effective working environment for a professionally diverse multicultural team and the ability to change, resolve conflicts motivate members to achieve targets and maintain technical excellence.

Qatar Petroleum is an integrated national oil company (NOC) responsible for the sustainable development of the oil and gas industry in Qatar and beyond.

Qatar Petroleum's activities encompass the entire spectrum of the oil and gas value chain locally, regionally, and internationally, and include the exploration, refining, production, marketing and sales of oil and gas, liquefied natural gas (LNG), natural gas liquids (NGL), gas to liquids (GTL) products, refined products, petrochemicals, fertilizers, steel and aluminum.
Qatar Petroleum is committed to contribute to a better future by meeting today's economic needs, while safeguarding our environment and resources for generations to come. Thriving on innovation and excellence, Qatar Petroleum is bound to the highest levels of sustainable human, socio-economic, and environmental development in Qatar and beyond.

For more information, please visit www.qp.com.qa