Qatar Petroleum

Featured Employer
Qatar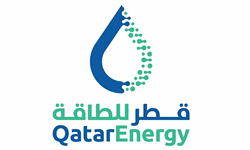 ---
Department
TRADING RISK CONTROL, LNG

Title
SR. TRADING RISK CONTROL ANALYST, LNG

Primary Purpose of Job
1. Support the development and implementation of Risk Control policies and procedures at the overall and desk level, in line with planned trading strategies and acceptable trading risk levels as approved by the Q-Trading Board, including the trading risk management policy.
2. Ensure that the daily CTRM mark-to-market system is executed on time in order to support accurate financial reporting of the trading profit or loss.
3. Monitor mark to market methodologies in the system and recommend changes to appropriately reflect the value of an open position to the Risk Control Manager.
4. Review exposures, and raise limit breaches to the relevant level of escalation to fix if teams do not provide action plan or action in due course.
5. Ensure awareness of breach mitigation plans provided by the traders, and communicate these to the Risk Control Manager.
6. Monitor position levels on exchanges to ensure compliance with exchange rules and regulations, and create and monitor hedge positions as required to assist management in determining expected earnings' volatility assuming an estimated market change.
7. Contribute to the design and management of the run of daily risk reports to support trading activity with appropriate distribution, and resolve any system issues swiftly so that these reports come out on time.
8. Run trader compliance reports daily to ensure trader compliance, both on deal entry timeliness and accuracy, and submit the reports monthly for review at the risk committee meeting.
9. Liaise with IT as needed with regards to the CTRM system in terms of troubleshooting issues, proposing and implementing upgrades.
10. Mitigate deal errors or issues with the traders, including overrides to the system to avoid a daily reporting error. • Recommendations made by this position may have a financial impact on QP's revenue reporting from the trade of LNG. • Medium degree of autonomy and freedom (within guidelines set by VF) in risk control activities • Work performed is of a sensitive nature, is performed under high pressure, strict deadlines, high workload periods, and within firewalls required. • A non-compete agreement may be required. • Efficient and effective coordination across QP Departments, and within Marketing Department in order to maintain smooth work execution and flow of products to customers. • There are strict deadlines to be met in terms of statutory reporting requirements.

Education
• Bachelor degree in Economics, Law, Business Administration, the sciences, engineering, computer science, or equivalent from an internationally recognized university. Postgraduate Qualification (MSc. or MBA) preferred.

Experience & Skills
• Minimum 5 years work experience in risk control management, in an energy commodity environment, preferably with 3 years or more in LNG, with leading IOCs, NOCs or reputable trading companies.
• Multi-disciplinary knowledge and broad competence is required in areas such as trading, sales operations, commercial, financial, contract administration, legal, economic analysis and projects.
• Proven leadership and managerial skills with detailed-oriented thinking and a capacity to challenge senior management, an ability to develop and execute management presentations, and to lead and motivate the risk control team.
• Excellent communication, interpersonal, and stakeholder management skills.
• Ability to understand and challenge fast risk-based decisions, sometimes based on limited amount of information.
• Excellent computer literacy skills, including MS excel, CTRM/SAP knowledge, SQL/Database is a plus.
• Detailed knowledge of principles, policies, procedures, and processes pertaining to risk management.
• Detailed knowledge of international competition and anti-trust laws required in the context of LNG trading, and working with a high standard of personal integrity.

Qatar Petroleum is an integrated national oil company (NOC) responsible for the sustainable development of the oil and gas industry in Qatar and beyond.

Qatar Petroleum's activities encompass the entire spectrum of the oil and gas value chain locally, regionally, and internationally, and include the exploration, refining, production, marketing and sales of oil and gas, liquefied natural gas (LNG), natural gas liquids (NGL), gas to liquids (GTL) products, refined products, petrochemicals, fertilizers, steel and aluminum.
Qatar Petroleum is committed to contribute to a better future by meeting today's economic needs, while safeguarding our environment and resources for generations to come. Thriving on innovation and excellence, Qatar Petroleum is bound to the highest levels of sustainable human, socio-economic, and environmental development in Qatar and beyond.

For more information, please visit www.qp.com.qa