WTS Energy

Featured Employer
Port-Gentil, Ogooue-Maritime, Gabon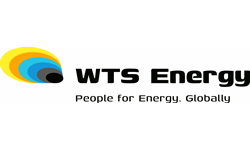 Company: WTS Energy
Skills: Well Servicing & Testing
Experience: 8 + Years
Education: Bachelors/3-5 yr Degree
Location: Port-Gentil, Ogooue-Maritime, Gabon
---
Job Description
KEY RESPONSIBILITIES
(Input and outputs.The function is to do what.... in order to achieve what...)
KEY RESPONSIBILITIES
Cont.
QHSE RESPONSIBILITIES
Demonstrate a personal commitment to Quality, Health, Safety and the Environment.
Apply Shell, Quality, Health, Safety & Environment Policy and Safety Management Systems.
Responsible and accountable for Health and Safety of crew and offshore operations of crew
Others:
ADDITIONAL RELEVANT INFORMATION ABOUT JOB
(Working environment, international travel, driving licence requirement, client entertaining etc.)
Relocation may be required, a valid clean driving licence is a requirement. Attendance at and successfully completing specific training courses that are identified towards the competence requirement for the position. Bsc in an engineering discipline is preferred.
Preferable a CWI professional with eight years practical experience in CWI operations.
However, a drilling supervisor wishing to broaden would also be considered.
Moderate field experience of high pressure high temperature, but certainly with experience of coiled tubing operations, high pressure stimulation, slick line & perforating activities on high pressure, high temperature wells.
Possession of a valid IWCF certificate at supervisor level.
Having round 1 and 2 certificates.
Good command of standard office software required.
2. To operate wireline tools & equipment as required within the capabilities of the Supervisor's core competency level in a manner consistent with the Company & client work instructions in order to achieve the safe delivery of all objectives as set out in the client's various operations programmes. 3. To review well operations programmes & well files as required & to direct the team in the planning of the operation & preparation of equipment necessary to execute a successful well intervention operation. 4. Liaise with operations supervisor to ensure adequate equipment is available at the worksite to meet operational requirements. 5. Supervise offshore crews, ensuring full compliance with all relevant safety and quality procedures.
1.
Responsible for all HSE related matters at his units and implement HSE plan.
Responsible for managing the execution of testing operations for his units.
Responsible for collecting and reporting comprehensive and accurate data of all interventions and associated operational activities for his units.
Update all data bases and reporting systems on CT operations, Stimulation or fishing ops.
Generate the detailed operational testing programmes from detailed proposals provided by the customers for his unit.
Generate the detailed Authorisation for expenditure for his work and to closely monitor actual expenditure.
Update costs data bases and report back on over and under expenditure.
Generate a SAP either purchase or work order through the SAP system.
Continuously improve the quality of the execution of operations and subsequent data gathering.
Monitor the quality of all equipment and services.
Liaise with Resources Coordinator and Senior Field Ops engineer.
To regularly visit his test unit in the field on a twice monthly basis to follow up on performance both technically and on an HSE basis.
Train and develop Local staff assigned to his unit.
Mentor and assess staff in line with the Company's competence development scheme.
To carry out weekend duty covering reporting and management of all activities executed by this section.
Requirements
PERSON SPECIFICATION
QUALIFICATIONS
(Professional, Technical, Academic Certificates required for the job)
Essential:
Standard grade education to 'O' level
IWCF Level 4
Preferred :
'O' level English & Arithmetic.
SVQ / NVQ D32/33 or A1 / A2 Assessor qualification or equivalent
Supervisory skills training course
EXPERIENCE/COMPETENCE
Essential:
A minimum of 10 years' previous experience of WHM and Well Integrity operations in the position of Supervisor
Experience of working in a high quality environment with high safety and quality control standards Preferred :
Previous experience of wireline operations in a supervisory role 10. SKILLS/KNOWLEDGE Essential:
Good knowledge & understanding of well services sector of the oil industry. Previous experience of wireline operations in an operating role.
Good all round knowledge of all of the major well service equipment manufacturers' equipment.
Good understanding of the various aspects of HR policies & procedures.
The practical ability to maintain the tools & equipment as required to carry out a wireline operation offshore
Ability to supervise crews & assist with the control of logistical matters for & on behalf of both Intervention Services & clients as required
Strong communication skills - written, verbal and listening
Supervisor/leadership skills - Interpersonal Understanding
Ability to be pro-active Preferred :
A broad based knowledge of the operating procedures of several operating companies in the position of Wireline Operator.
Ability to develop and energize people
11. PERSONAL QUALITIES
Essential:
Good communicator capable of working & supervising a team of personnel from various third-party operating companies.
Capable of working on own initiative & as part of a larger team structure. Willing to travel at short notice within the UK & overseas, often for an undetermined period of time, depending on client requirements.
Flexible to accommodate operational requirements and with a positive approach to work
Resilient and able to cope in a difficult and harsh working environment
Physically fit to work offshore in a manual capacity
Results orientated, with the ability to deliver business results through a team
Customer focused with strong communication skills
Ability to work unsupervised or as part of a team Preferred :
Ability to impact and influence people through the most effective strategy
Ability to provoke change