Baker Hughes

Featured Employer
Italy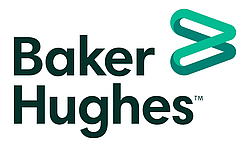 ---
Job Requirements

At Baker Hughes, we are building a Talent Community of highly talented and motivated professionals for future job roles. If you match the described job role and are as excited as we are to have you on-board in the future, please hit the apply button to be a part of our Talent Community.

As a member of our talent community, you will be amongst the first to get exclusive news about Baker Hughes, various cool projects we are working on, our employee success stories and new job opportunities you may be interested in.

You will join the Field Data Expert and Data Science Manager team and you will be responsible for the generation of models and algorithms that suits the business needs, satisfies stakeholder requirements, and for achieving the targeted goals in the broader Digital strategy for the services to Customers.

You will be responsible for the following tasks, leveraging his/her expertise.

You will develop models and algorithms/analytics within assigned projects taking care of the technical standpoint, using sound engineering principles and adhering to business standards, practices, procedures, and product / program requirements.
You, in the process of analytics creation, will follow each aspect of development ranging from requirement gathering to conceptual design, to verification, validation and final implementation including handover to operation/OTR teams. This may include the management of pilot installations at customer sites for development purposes as well as rework and upgrade for analytics maintenance throughout life-cycle
You will ensure the use of state of the art methodologies to carry out his/ her job in the most productive and effective way. This may include research activities to identify and introduce new technologies in the field of data acquisition and data analysis. Furthermore, this may lead to conference/journal publications and patent filing.
You will prepare all relevant technical documentation related to development phase always consistent with engineering policies and procedures
You will interface with the rest of the Digital and Managed Services group, ensuring the his/her work is correctly aligned the infrastructure and application ecosystem, and will interface with the Business Analysts to make sure that (if needed) his/her work makes the ecosystem grow with the right synergies
You will work in a cross-functional environment to ensure the deliverables aligns with Customer and business needs and deliverables are achieved timely
You will support Operations and OTR teams during first installations/applications of new products, tackling all technical issues that may arise.


Work Experience

Required Qualifications / Skills:

Master Degree Engineering, Physics, Mathematics, Statistics, Computer Science.
Relevant strong work experience e.g. data acquisition & processing for industrial purposes, controls, data analysis & statistics applied to large databases, thermo-dynamics and rotor-dynamics,
A good knowledge of data mining, pattern recognition, machine learning
Proven Python and/or Matlab programming knowledge
Passionate about technical work: able to identify and explore innovative solutions and figure out technology transfer.
Self-starting attitude: able to shape ideas into real applications paying attention to details, taking ownership and being accountable for practical results.
Strong interpersonal and communication skills: capability of communicating complex topics in a simple and effective way.
Teamwork attitude: ability to work in a multi-cultural environment, able to work with remote teams located in different time zones;
Fluent English and Italian


*Please remember that joining the Talent Community is not an application for any specific job at Baker Hughes but to have the privilege of being considered for an opportunity that suits your profile on priority.