Petroplan

Featured Employer
Brazil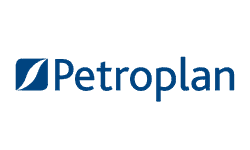 Company: Petroplan
Skills: OIM
Experience: 1 + Years
Education: Masters Degree
Salary: Negotiable
Location: Brazil
---
Position: OIM
Type: Permanent Employee
Rotation: 28/28
Location: Brazil
Other: - Candidate must speak Portuguese or be willing to attend company provided classes to learn Portuguese
Purpose of the Role :

The OIM will provide operational leadership for the asset and be responsible for the safe delivery of the offshore operations whilst optimising production through compliance with and communication of regulatory requirements and changes. The OIM will ensure that all activities are carried out efficiently in line with all health and safety regulations and ensuring the welfare of all personnel.

Job Function:
* Responsible in law for the execution of all installation operational activities with respect to health, safety and welfare of all persons on the installation, and within the designated 500 metre zone around the asset.
* Ensure that all installation operations are carried out in accordance with the requirements of Legislation, Safety Management and all other KTEGI procedures and systems.
* To ensure that production is maximised, and costs minimised within the framework of the reservoir management constraints and the requirements of the operational budget.
* Manage environmental risks and compliance to regulatory requirements.
* By example, actions and initiatives, demonstrate and promote the commitment of company to a safe and environmentally responsible approach to its business activities.
* Coaching, development, and training of all offshore staff.
* In emergency situations (real or simulated) provide leadership, direction, and control for the installation in order to avert or minimise the impact on people and assets.
* Ensuring that personnel and systems are adequately practised in order to deal with such situations.
* Manage and control all activities of the various installation teams in an efficient, effective and safe manner.
* Provide strong leadership and encourage and engage team members to support the objectives of the organisation.

Key working relations:

* Site team / Operation team / SCM team
* Vendors & Contractors

Behavioural skills:

* Demonstrates strong Safety Leadership and is committed to actively promoting Offshore and Onshore.
* Demonstrates a willingness to take difficult strategic decisions and an ability to resolve complex problems.
* Provides direction on how to manage conflicting priorities and tensions.
* Communicates effectively and appropriately with a variety of stakeholders including external partners, teams, colleagues and contacts.
* Encourages and facilitates the learning and development of others.
* Demonstrates enhancement of individual and team potential through giving clear direction, guidance and feedback on performance.
* Supports, promotes and implements change.
* Encourages the adoption of new methods and overcomes barriers to acceptance.
* Ability to identify appropriate risk assessment techniques to specific situations.
* Excellent interpersonal skills and the ability to work in a multinational team-oriented environment.
* Innovative and creative thinking - applies expertise and experience to create more value and challenge the status quo.
* Commitment to Health, Safety and Environment - Takes responsibility for both their own safety and that of their colleagues, demonstrates environmental awareness.

Qualification & Experience:

* MSc or higher in relevant discipline.
* Relevant field experience in oil and gas industry, ideally as OIM, Production Engineer, Production Supervisor or Maintenance Supervisor with excellent understanding of overall field operations.
* Field experience in Brazil will be a plus.
* Good understanding of practical implementation of HSE legislation and have the ability to provide meaningful guidance on it for the wider installation management team.
* Must have experience of developing, implementing, monitoring, auditing, and reviewing HSE management systems.
* Computer skills: proficiency in Excel, Word, PowerPoint - other industry software is appreciated.
* Very good knowledge of SAP environment.
* Fluent in English is essential and Portuguese is a real plus.

Training and certificate below will be a consider as a plus:
O Brazilian OIM certificate - CGIF
o Mobile offshore unit stability
o Major emergency management response

About Petroplan

Petroplan is the trusted, specialist global Talent Solutions partner of choice for employers and professionals in the Energy sector. Since 1976, Petroplan has been here to help people like you make the most of the opportunities available and find the best fit for you as an individual.

Over 10,000 placements in more than 55 countries for over 550 clients across 65 disciplines.

In an industry where skilled and experienced professionals are increasingly sought after resource, we appreciate the true value of what you have to offer. What's more, we understand that different things are important to different people in today's world of work - it's about making exactly the right connections for you as an individual.

Our reputation for contractor and candidate care, understanding what makes you tick, and finding you the best match is second-to-none. We understand the industry inside-out and seek to understand YOU and your motivations in the same way. We take the time to evaluate your individual strengths, understand the most important things to you, and establish exactly what you're looking for from your next role.