Puglisevich

Featured Employer
St. John's, Newfoundland and Labrador, Canada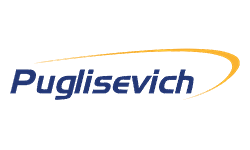 Posted: Nov 02, 2021
Company: Puglisevich
Skills: Galleyhand, Catering
Education: High School/Secondary
Location: St. John's, Newfoundland and Labrador, Canada
---
NO START DATE FOR THIS ROLE. UPDATING DATABASE FOR FUTURE TEMPORARY/FULL TIME POSITIONS
REPORTS TO:
Chief Cook
JOB SUMMARY:
The Steward is responsible to the Chief Steward for serving meals, and for cleaning of mess-rooms and accommodation.
PREREQUISITES/QUALIFICATIONS:
High School Diploma or Equivalent
Experience in Hospitality/Hotel Services or providing professional housekeeping or janitorial services or services with the food industry or experience as a steward on a vessel.
Knowledge of sanitation procedures, cleaning and correct chemicals used for cleaning.
Seaman's Discharge Book
STCW Basic Safety
STCW Survival craft other than a fast rescue craft
Marine Basic First Aid or Marine Advanced First Aid
Valid Marine Medical
Valid Food Safety Handling Training
WHMIS
Valid Canadian Passport
Must pass Physical, Drug Screen, Alcohol Screening and Background /Pre-Employment Screening Checks.
Position Requirements
RESPONSIBILITIES:
Maintain the cleanliness and sanitation of each room occupied and non-occupied.
Assist with loading of luggage as directed.
Greet guests upon arrival and departure.
Maintain stocks of toiletries, towels, bed linens, blankets, and all other supplies for guest
Help with dishwashing and galley cleaning chores, and assist with the removal of food refuse, glass and other kitchen waste to dumpster on deck.
Sweep and mops floors to ensure compliance with safety and sanitation standards.
Operate large electric machines such as dishwashers, sanitizers, trash compactors, and glass crushers.
Other Duties as assigned
It is the objective of Puglisevich and it's client to ensure employment equity within the workplace. We encourage applications from Indigenous peoples, visible minorities, women, and persons with disabilities having the capability, qualifications and experience to make application for this position. Qualified residents in Newfoundland & Labrador will be given first consideration in the staffing of these positions.
Position Steward - Marine Location Puglisevich Crews & Services Limited - NL EOE Statement We are an equal employment opportunity employer. All qualified applicants will receive consideration for employment without regard to race, color, religion, sex, national origin, disability status, protected veteran status or any other characteristic protected by law.
Puglisevich provides qualified personnel to drilling contractors, ensuring continued productivity and efficiency on their offshore rigs. At the same time, we offer candidates the chance to start or continue an exciting career in a dynamic and challenging offshore environment!
We specialize in contract and temporary positions, that could potentially to lead to full time positions. Our main goal is for employees to be successful in obtaining full time employment offshore, in an equal time rotation.
Apply today and let's chat. This is the best opportunity to start your career offshore!
Make sure to follow us on LinkedIn, Facebook, & Twitter for future opportunities:
Puglisevich Canada:
https://www.linkedin.com/company/puglisevich
https://www.facebook.com/PuglisevichCrewsAndServicesLimited