Puglisevich

Featured Employer
St. John's, Newfoundland and Labrador, Canada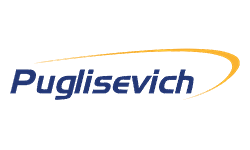 Company: Puglisevich
Skills: Ships Mate / Officer
Experience: 2 + Years
Education: High School/Secondary
Location: St. John's, Newfoundland and Labrador, Canada
---
NO START DATE FOR THIS ROLE. UPDATING DATABASE FOR FUTURE TEMPORARY/FULL TIME POSITIONS
Job Title:
Chief Mate
Reports to
: Captain
Job Summary:
Reporting to the Captain, the Chief Officer is responsible for the safe and efficient operation, administration and supervision of the deck crew.
PREREQUISITES/QUALIFICATIONS:
High School Diploma or Equivalent
Chief Mate Near Coastal or higher certificate of competency issued by Transport Canada
STCW Basic Safety
STCW Survival Craft
Valid Marine Basic or Advanced First Aid
Ship Security Officer Certificate of Competency
Transport Canada Marine Medical
2+ years previous experience as a Chief Mate
Passenger Safety Management Training considered an asset
Specialized Oil Tanker Endorsement considered an asset
GLPA Pilotage certification considered an asset
Experienced with Safety Management Systems (e.g. ISO & ISM)
Experience with Microsoft Suite considered an asset
Excellent organizational, communication and interpersonal skills
Must pass Physical, Drug Screen and Background/Pre-Employment Screening Checks
Position Requirements
RESPONSIBILITIES:
Responsible for the safe and efficient operation, supervision and training of the deck crew
Responsible for performing vessel navigation watch duties.
Second in command of the vessel and officer in charge when the Captain is absent
Ensures that the deck crew is adequately manned and equipped in accordance with company standards and policies
Communicates expectations, assignments and responsibilities to deck crew
Implements and ensures adherence to all statutory and legislative rules and regulations
Ensures all deck personnel and new hires are familiar with company policies and procedures
Ensures that company's policies, procedures and health and safety programs are communicated, understood and adhered to by all crew members
Determines the ship's speed and location using navigational aids
Responsible for the entire cargo operations which includes loading, unloading, and cargo planning.
Responsible for maintaining the ships' log book, daily records, and permits in accordance with company and regulatory requirements
Responsible for the investigation of any incidents or near misses and the implementation of any corrective action
The maintenance and upkeep of the hull, decks, superstructures, and towing gear
Ensures that lifesaving and firefighting equipment are properly inspected and maintained
GMDSS responsibilities
Other duties as assigned
It is the objective of Puglisevich and it's client to ensure employment equity within the workplace. We encourage applications from Indigenous peoples, visible minorities, women, and persons with disabilities having the capability, qualifications and experience to make application for this position.
Position Chief Mate - Marine Location Puglisevich Crews & Services Limited - NL EOE Statement We are an equal employment opportunity employer. All qualified applicants will receive consideration for employment without regard to race, color, religion, sex, national origin, disability status, protected veteran status or any other characteristic protected by law.
Puglisevich provides qualified personnel to drilling contractors, ensuring continued productivity and efficiency on their offshore rigs. At the same time, we offer candidates the chance to start or continue an exciting career in a dynamic and challenging offshore environment!
We specialize in contract and temporary positions, that could potentially to lead to full time positions. Our main goal is for employees to be successful in obtaining full time employment offshore, in an equal time rotation.
Apply today and let's chat. This is the best opportunity to start your career offshore!
Make sure to follow us on LinkedIn, Facebook, & Twitter for future opportunities:
Puglisevich Canada:
https://www.linkedin.com/company/puglisevich
https://www.facebook.com/PuglisevichCrewsAndServicesLimited