Weatherford

Featured Employer
Houston, Texas, United States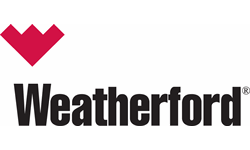 Company: Weatherford
Skills: Accounting, Financial Audit
Experience: 7 + Years
Education: Bachelors/3-5 yr Degree
Location: Houston, Texas, United States
---
Overview
Weatherford is the leading wellbore and production solutions company. Operating in more than 80 countries, the Company answers the challenges of the energy industry with its global talent network of approximately 20,000 team members and 600 locations, which include service, research and development, training, and manufacturing facilities. Visit weatherford.com for more information or connect on LinkedIn , Facebook , Twitter , Instagram , or YouTube .
We're looking to the future with a clear vision and a strong mission.
Our goal is to address the headwinds facing the industry, revolutionize the oilfield with digital technology, integrated solutions, and world-class talent.
We accept every challenge for the benefit of our Company, our industry, and the world. Our technology leadership delivers solutions that rise to every occasion, supply the best outcomes in each operation, and give power to all customers.
Weatherford offers competitive compensation, a comprehensive benefits program and opportunities for on-going training and career development. VEVRAA Federal Contractor - Priority Referral Requested.
Weatherford is an Equal Opportunity Employer Females/ Minorities/ Veterans/Disabled and gives consideration for employment to qualified applicants without regard to race, color, religion, age, sex, sexual orientation, gender identity, national origin, disability or protected veteran status.
Responsibilities
The Assurance Audit Manager works as an integral part of an Assurance Audit and Investigation Team to perform financial, operational, compliance and QHSSE audits and associated investigations of allegations of wrongdoing in these spaces. Will assist Assurance Audit Managers with the execution of the annual Assurance audit plan. Responsible for audit field work, working papers formalization and audit report preparation, findings and recommendations. Responsible for partnering with internal Assurance full-time investigators to review enterprise hotline allegations. May be involved in various other special projects. Works independently with minimal supervision and as part of a team. Possess a genuine interest in not only Assurance's goals and objectives, but also the company's objectives.
DUTIES & RESPONSIBILITIES:
Managing the field work of a team of auditors in the field on various projects such as operational audits, financial audits, SOX testing, compliance (i.e., anti-fraud, anticorruption, cross-border trade compliance controls), QHSSE (with supervision of experts in those areas and already part of the Assurance function), as well as special projects as requested.
Preparing and reviewing (includes self review) audit files and audit reports in compliance with departmental standards as well as the International Standards for the Practice of Internal Audit. This includes complete and concise file documentation with accurate explanations and good grammar.
Leading, arranging and organizing impromptu or formal meetings with process owners in the field.
Establishing and maintaining excellent open, professional and collaborative relationships with all levels of management internal to the Department of Audit Services as well as external within the organization.
Being competent and experienced in all areas of testing and reviewing the Internal Controls over Financial Reporting (ICFR) including: Cash and Treasury, Accounts Receivable, Revenue Recognition, Inventory, Manufacturing, Fixed Assets, Payroll, Accounts Payable, Foreign Currency, Month End Close and Segregation of Duties.
Writing audit programs and procedures as required and/or adjusting existing procedures when needed.
Effectively managing open items including notifying the audit director of any missing client requests to prevent project delays as well as prompt client notification of incomplete or incorrect items.
Providing guidance and developing senior and staff auditors.
Taking ownership of success and failures with a humble attitude always seeking to learn more.
Possessing a genuine interest and understanding of both departmental and company's goals and objectives.
Maintaining a fiduciary responsibility for all company assets and resources within your control.
Qualifications
REQUIRED:
Minimum 7 years of experience.
Bachelor's degree in Accounting, Finance or other related fields.
Previously served as Internal Auditor in a listed company.
Strong experience in testing control design and operating effectiveness.
Strong experience in performing Operational/Process audits having in consideration the impact of diverse risks (Business, Financial, IT, Quality and QHSSE).
Strong knowledge of US GAAP and Sarbanes-Oxley Compliance.
Microsoft Office proficient required (including advanced Excel).
JDE, SAP, Hyperion or equivalent systems.
Strong Experience on Fraud, Anticorruption and Trade Compliance reviews.
Willing to travel up to 50%.
Respectful, humble and patient attitude to both the client as well as other team members. This includes verbal communications, e-mails and overall demeanor.
Ability to quickly adjust to changes with a supportive and cooperative attitude.
Maintain a high degree of integrity including an honorable attitude and high professional standards with truthful and consistent character. This includes the respectful treatment of all confidential information.
Initiative to ask for and do more than what has been assigned.
Be a self-starter taking initiative to understand processes assigned.
Ability to work on assignments with minimum supervision.
Ability to think outside the box and communicate observations, perspectives and opinions on non-standard scenarios.
Work in a team environment taking an overall interest in the timely completion of the project by offering to assist where needed and contributing to positive morale.
Appreciate the value of multiple perspectives and diverse expertise, encouraging a collaborative environment.
Current on accounting principles and regulations as well as the International Standards for the Professional Practice of Internal Auditing.
Work independently with limited guidance from managers.
Ability to handle multiple projects and complete each within their prescribed time frames.
Overall excellent verbal and written communication skills. This includes project status, diplomatic presentation of project issues and the collection of client requests (PBC's).
Firm understanding of the concepts surrounding accounting software applications.
PREFERRED:
Strong preference given to candidates with prior forensic accounting, fraud prevention/ detection, or investigations experience in the industry.
Master's Degree in Accounting, Finance or other related field.
CPA, Certified Internal Auditor, CFE.
Strong Preference given to candidates with prior Forensic accounting, fraud experience.
Oil and Gas services experience.
Fluent in English and additional languages; preference for Russian or Chinese.