Petroplan

Featured Employer
Harrisburg, Pennsylvania, United States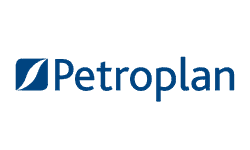 Company: Petroplan
Skills: Environmental Engineer
Experience: 4 + Years
Education: High School/Secondary
Salary: Negotiable
Location: Harrisburg, Pennsylvania, United States
---
*Responsible for coordinating Environmental Compliance for assets including gas transmission facilities in Pennsylvania and potentially nearby states. Concentration in Air Compliance but knowledge in water compliance, waste management, and emergency response are required.
*Ensure that all facilities meet necessary air permitting requirements.
*Responsible for achievement of Environment Goals and Objectives.
*On-call 24 hours a day to respond and make federal, state and local reports and notifications associated with spills, maintenance and upset emission events, and other emergency response activities as appropriate.
*Responsible for completing all necessary air quality field testing and monitoring requirements..
*Perform annual Air Quality audits at all facilities and participate in internal environment related audits.
*Ensure compliance with all federal, state and local air quality regulations and manage regulatory citation issues.
*Designated contact for all federal, state and local air, water, and waste compliance regulators.
*Responsible for coordinating and updating SPCC Plans and Site-Specific Waste Management Plans.
*Efficiently manage dollars spent on environmental controls and environmental compliance measures.
*Coordinate all regulatory environmental inspections, audits and visits.
*Coordinate all required emissions testing and fugitive monitoring.
*Train operations personnel on release reporting and compliance requirements.
*Responsible for assisting with Environment and Incident Investigations that have environmental-related consequences or potential for impacting the environment or compliance.

*Engineering, Environmental, or related degree
*At least 4 years of related experience with strong air permitting and compliance experience for the natural gas industry. Ability to comprehend diverse regulatory, scientific and technical issues.
*Ability to communicate, orally and written, to a wide variety of people, including employees, management, regulatory agencies, and the public.
*Must be able to work independently and also to coordinate and manage activities requiring the use of environmental, DOT and safety consultants or contractors.
*Must be able and willing to travel to supported field locations as required throughout the Midwest United States.
*Experience with FERC a plus.

Working Conditions
*Office environment approximately 60% of the time. Remaining 40% of time is spent at facilities training and auditing.
*Office environment with light lifting of file boxes, sitting for extended periods of time at computer terminal, travel to field by vehicle.
*24 hour on call responsibility.

Physical Requirements (Include but are not limited to)

Grasping, kneeling, light - moderate lifting (objects up to 20 pounds), reaching above shoulder, repetitive motion, typing, sitting, standing, visual requirement (able to see screens, detect color coding, read fine print), hearing requirement and the ability to sit at a computer for long periods of time.

Mental Requirements (Both field & office) include but are not limited to

Ability to: understand, remember and apply oral and/or written instructions or other information, understand complex problems and collaborate/explore alternative solutions, organize thoughts and ideas into understandable terminology, organize and prioritize work schedule on a short-term basis, make decisions which have moderate impact on the immediate work unit and monitor impact outside this area, understand and follow basic instructions and guidelines, complete routine forms, compose letters, outlines, memoranda and basic reports and communicate with individuals via telephone.

About Petroplan

Petroplan is the trusted, specialist global Talent Solutions partner of choice for employers and professionals in the Energy sector. Since 1976, Petroplan has been here to help people like you make the most of the opportunities available and find the best fit for you as an individual.

Over 10,000 placements in more than 55 countries for over 550 clients across 65 disciplines.

In an industry where skilled and experienced professionals are increasingly sought after resource, we appreciate the true value of what you have to offer. What's more, we understand that different things are important to different people in today's world of work - it's about making exactly the right connections for you as an individual.

Our reputation for contractor and candidate care, understanding what makes you tick, and finding you the best match is second-to-none. We understand the industry inside-out and seek to understand YOU and your motivations in the same way. We take the time to evaluate your individual strengths, understand the most important things to you, and establish exactly what you're looking for from your next role.