Puglisevich

Featured Employer
St. John's, Newfoundland and Labrador, Canada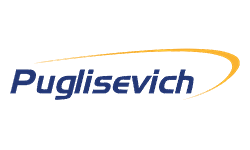 Company: Puglisevich
Skills: Ships Deckhand / Deck Crew
Experience: 2 + Years
Education: High School/Secondary
Location: St. John's, Newfoundland and Labrador, Canada
---
NO START DATE FOR THIS ROLE. UPDATING DATABASE FOR FUTURE TEMPORARY/FULL TIME POSITIONS.
DEPARTMENT
: Marine
SUPERVISES:
Crane Operator,Assistant Crane Operator and Roustabout
JOB SUMMARY:
oversees all deck and lifting operations onboard the rig. This includes the supervision of all crane operators and roustabouts and ensuring that deck and lifting operations proceed in a safe and efficient manner.
PREREQUISITES/QUALIFICATIONS
:
High School Diploma or Equivalent
Valid Basic Survival Training or BOSIET
Valid Crane Operator CAP Onshore/Stage 3
2+ years previous experience on an offshore drilling rig
Knowledge of basic stability calculations
Medical (CAPP or OGUK)
Valid Passport
Must pass Physical, Drug Screen and Background /Pre-Employment Screening Checks
International Travel is required
???????
Position Requirements
DUTIES AND RESPONSIBILITIES:
Be conversant and utilize appropriate company procedures for all lifting operations
Establish and document deck loading and organization plans
When required operate the rig's cranes in a safe and efficient manner working within the design specifications and environmental limits of the crane
Manage heavy or complex lifts according to company policy and procedure
Monitor deck cargo to ensure it is clear of obstructions and correctly sea fastened
Ensure maintenance tasks on the equipment are completed and documented
Provide assistance in the operations of the bulk system for loading, transfers and general use
Manage supply boat traffic, specifically during loading and unloading of deck cargo
Coordinate and plan activities in conjunction with client logistics personnel onboard
Provide Crane Operator and Roustabouts with relevant instruction for current and forth coming operations
Ensure that the deck crew are conversant with relevant rig specific procedures, that they are understood, utilized and recognized changes are documented
Supervise the inspection, replacement and installation of bulk loading hoses
Actively participate in the Safety Management Systems
Maintain an up to date running inventory of slings and lifting equipment in use and order replacements as required. Responsible for the overall inventory and certification of slings. Assist in maintaining an accurate lifting gear register
Actively participate in safety, departmental, pre-tour, client meetings, etc.
Ensure housekeeping is maintained in assigned areas
Conduct performance appraisals for subordinates. Recommend promotion, development or disciplinary action
Mentor, develop and train crew members to ensure they are competent to work in their current job position s and where appropriate coached and prepared for the next position
Monitor the environmental conditions to ensure the safety of operations on deck
Perform or lead incident investigation as required
Ensure that approved rig operating procedures are adhered to at all times. Report all unsafe activities, situations, and potential hazards to supervisor
Maintain a daily log as required
Other duties as required.
It is the objective of Puglisevich to ensure employment equity within the workplace. We encourage applications from Indigenous peoples, visible minorities, women, and persons with disabilities having the capability, qualifications and experience to make application for this position. Qualified residents of the province of Newfoundland and Labrador will be given first consideration in the staffing of these positions.
Position Deckpusher - International Location Puglisevich Crews & Services Limited - NL EOE Statement We are an equal employment opportunity employer. All qualified applicants will receive consideration for employment without regard to race, color, religion, sex, national origin, disability status, protected veteran status or any other characteristic protected by law.
Puglisevich provides qualified personnel to drilling contractors, ensuring continued productivity and efficiency on their offshore rigs. At the same time, we offer candidates the chance to start or continue an exciting career in a dynamic and challenging offshore environment!
We specialize in contract and temporary positions, that could potentially to lead to full time positions. Our main goal is for employees to be successful in obtaining full time employment offshore, in an equal time rotation.
Apply today and let's chat. This is the best opportunity to start your career offshore!
Make sure to follow us on LinkedIn, Facebook, & Twitter for future opportunities:
Puglisevich Canada:
https://www.linkedin.com/company/puglisevich
https://www.facebook.com/PuglisevichCrewsAndServicesLimited