Core Group
Dallas, Texas, United States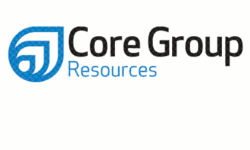 ---
Core Group Resources (www.coregroupresources.com) is Americas leading maritime recruitment company. Founded by a service academy graduate who has offshore experience, Core Group Resources expertise is unmatched in the marine offshore market, finance, IT, renewables & non profit for executive search, staffing, and expertise identification. For more information contact us 281 347 4700. We are currently in the market for the following:
Supply Chain Manager | Texas City, TX
This job role will oversee procurement, shipping, and inventory at the warehouse. This role will also ensure all jobs are done in compliance with the government agencies.
Duties:
- Oversee all logistics for vessels and operations.
- Train employees to be able to be well rounded in the workspace.
- Employees should be able to operate equipment, inventory control, act as clerks, and general labor
- Develop relationship with service and logistic providers to ensure performance and service levels
- Perform external audits and provide annual reports to ensure accuracy
- Manage all scheduling for employees
- Over see the procurement process to ensure they are following company guidelines
Qualifications:
-Must have a degree in Business Administration
- Have at least 2 years in Maritime Administrative work
- Have at leave 10 years of warehouse management experience
- Have at least 5 years of management and supervision
Have full knowledge of CFRs and U.S. Customs regulations