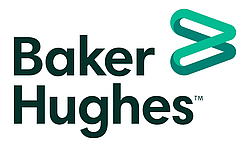 ---
Job Requirements

At Baker Hughes, we are building a Talent Community of highly talented and motivated professionals for future job roles. If you match the described job role and are as excited as we are to have you on-board in future, please hit the apply button to be a part of our Talent Community.

As a member of our talent community, you will be amongst the first to get exclusive news about Baker Hughes, various cool projects we are working on, our employee success stories and new job opportunities you may be interested in.

Role Summary:

To be responsible for all resources, and logistics required to perform services and maintenance activities on customers' site/property. These activities contribute to, maintain, repair and refurbish sold or existing products (Phoenix 2D & 3D CT X-ray Testing machine hardware and software products). Includes all types of maintenance service (preventive and remedial), manage maintenance facilities and field services engineering. Contributes to the development of an operational year plan for own department activities of the team. Suggests improvements in products, processes and procedures. Open to travel for 70% of the time

About IXS team!

Waygate Technologies is the global leader in Non-Destructive Testing. We help customers guide their digital transformation by applying state-of-the art data and analytics. Within the strategy of IXS we are leading more programs with smaller content to improve our ability to deliver insights or work with partners (Collaborate & Accelerate).

Roles and Responsibilities as IXS Field Service Engineer
Maintain and repair industrial x-ray systems and supporting peripheral equipment, such as: X-ray tubes, generators, coolers, scanners, stepper motors/controllers, power supplies, high voltage control circuits, motion control and high-end PC's with high res. monitors.
Provide technical support via phone and onsite service to customers
Completion of standard service reports, invoicing packages, and other administrative requirements in Timely Manner
Responsible for driving customer satisfaction from commitment through quality service standards.
Ability to travel overnight approximately 70% of the time.

Work Experience

Qualifications

Possess a two to four-year technical degree in
Electronics (AAS, BSEE)
Or Mechanics (AAS, BSME)
Or Industrial Engineering (AS, BSIE).

Previous experience diagnosing and repairing mechanical, electromechanical, and/or electronic equipment of Minimum 3 to 7 years

Desired Characteristics
Successful applicants will be well versed in diagnosing electronic hardware problems, mechanical problems with CNC table, software troubleshooting in a windows-based environment.
Solid verbal and written communication skills, ability to read and write English, Intermediate math skills.
Strong Computer skills with familiarity of MS Office products, data analysis, word processing, spreadsheets, and email as well as company specific software like Datos™.
Able to read/understand schematics and use oscilloscopes/digital multi-meters.
Fundamental electronics and/or mechanical trouble shooting skills. "Hands-on experience"
Strong background in PC repair (hardware & software), working knowledge with PLC's
Possess a valid driver's license and passport (or able to obtain a passport).
Self-starter with minimal supervision requirement; able to work independently;and meet deadlines.
Knowledge of Waygate Technologies products and services (2D and 3d CT X-Ray, Ultrasonic Testing Machine).

*Please remember that joining the Talent Community is not an application for any specific job at Baker Hughes but to have the privilege of being considered for an opportunity that suits your profile on priority.