Saudi Aramco (ASC)

Featured Employer
Saudi Arabia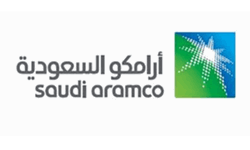 ---
Req Number: 19195BR

Position Description:
The Investment Analysis Consultant - Downstream is a key advisor to Corporate management, as well as other organizations within the company, on various financial and economic issues related to the company's oil downstream capital program. Downstream business encompasses oil refining, chemical, fuels distribution, retail and marketing sectors. As different business units develop their capital plans, the Downstream Consultant will evaluate the economic attractiveness of the projects, risks associated to the projects, and impact on the portfolio of investments of the Company.

Minimum Requirements:
• Bachelor's degree in Engineering, Economics, Business Administration, Financial Management or closely related discipline; advanced degree is highly desirable.
• Must have steadily advanced his/her professional competence in areas of expertise through personal study, relevant and expanding work experiences, seminars, professional contacts and extension courses.
• Must have 15+ years' relevant, progressive experience in the oil refining, chemicals, distribution and marketing industry, including at least five years' experience in a planning function related to the oil downstream business.
• Mastery understanding of the economic and business factors related to the oil downstream industry with proven success applying that knowledge in the evaluation of business opportunities.
• Solid understanding of downstream projects necessary to conduct insightful economic analysis of capital investments.
• In-depth understanding of various modeling techniques and methodologies related to economic analysis and planning.
• Proven ability to effectively communicate what are frequently complex technical and commercial concepts in a clear and succinct manner to individuals and groups from diverse professional backgrounds.
• Capable of recognizing and reconciling conflicting views and interests across large, complex organizations.
• Must have a proven ability to quickly build and maintain positive, effective networks with internal and external stakeholders of all organizational levels.
• Must have a proven ability to develop a positive, effective and collaborative rapport with corporate management, co-workers, and stakeholders using tact and diplomacy.
• Must have demonstrative ability to effectively coach and mentor multi-national junior staff.

Duties & Responsibilities:
• Conducts reviews of industry business developments, trends and economics.
• Utilizes, adjusts and maintains economic evaluation models for downstream projects.
• Provide analysis, evaluation and interpretation in support of projects, processes, and financing related to Saudi Aramco capital investment decisions in the oil downstream sector.
• Evaluates the economics of complex downstream project proposals, including joint venture and/or acquisitions.
• Represents the company at relevant internal and external conferences and seminars, preparing and delivering presentations on subjects related to downstream industries.
• Builds and maintains strong relationships with consultancies, industry experts, and best-in-class companies, keeping abreast of oil downstream market developments which could impact the company's competitive performance.
• Benchmarks the company's performance and related processes, practices and technologies against relevant companies in the region and around the world.
•Main expects of this role
o Review and approve Downstream projects - do the economic analysis
o Support projects and provide evaluation and pricing matters (i.e., how pricing, margin works in the value chain)
o Ad hoc analysis, i.e., how to react to demand due to COVID
• Strong experience in downstream value chain
• Operations and business awareness in Downstream (Chemicals experience is useful)
• Review business cases for capital investments
• Analyze Excel spreadsheets and also see the bigger picture
• Strong understanding and experience in how the pricing is done in Downstream
• Analyze business investment plans
• Strong personality with excellent communication skills
• The team has a flat structure and consists of SMAs
• This is an individual contributor role

About us:
Every day, our multinational team of more than 70,000 people combines passion, purpose, and performance to achieve a common objective: unlocking the full potential of the Kingdom's resources to create more value for our company and more opportunities for people at home and around the globe.
Join us at Saudi Aramco.
Saudi Aramco is ranked in the Global Top 10 in Rigzone's 2019 Ideal Employer Rankings - find out more here.