Baker Hughes

Featured Employer
India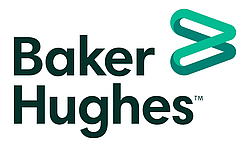 ---
Job Requirements Job Description
At Baker Hughes, we are building a Talent Community of highly talented and motivated professionals for future job roles. If you match the described job role and are as excited as we are to have you on-board in the future, please hit the apply button to be a part of our Talent Community.
As a member of our talent community, you will be amongst the first to get exclusive news about Baker Hughes, various cool projects we are working on, our employee success stories and new job opportunities you may be interested in.
Join our Digital Solutions team:
We are solving one of the most difficult problems in oil and gas industry using machine learning and smart analytics.
Partner with the best
As a Data Scientist, you would be working with subject matter experts in energy production. You will help in building models on reliability, predictive analysis, production optimizations and other interesting industry problems.
As a Staff Data Scientist, you will be responsible for:
Contributing in development and deployment of applied, predictive and prescriptive analytics. Develop self-learning systems that can predict failures and autocorrect based on data
Gathering & analysing data, devising data science solutions for high-performance models in scalable code. Propose innovative algorithms and pursue patents where appropriate.
Working with engineering teams to incorporate solutions and create intuitive UX stories. Partner with data engineers on data quality assessment, cleansing and analytics.
Researching and evaluating emerging technology and market trends to assist in project development and operational support for multiple teams or complex scenarios.
Contributing to the development of software and data delivery platforms that are service-oriented with reusable components across multiple teams.
Creating reports and other artifacts to document your work and outcomes. Communicating methods, findings, and hypotheses with stakeholders.
Work Experience Fuel your passion
To be successful in this role you will:
Have a MS Degree in Computer Science or in STEM, Majors. 6+ years as data scientist and technical hands-on coding experience.
Have experience in Machine Learning/AI techniques including Deep learning (RNN, CNN, GAN, etc), Support Vector Machines; Regularization Techniques; Boosting, Random Forests, Ensemble Methods, image/video/audio processing, Bayesian and time series modelling.
Have experience in Parallel programming frameworks for GPUs, TPUs and developed containerized solutions (Docker/Mesos etc).
Have good implementation experience with R, Python, Perl, Ruby, Scala, Apache Spark, Storm, SAS and ability to work with a variety of Deep learning frameworks including TensorFlow, Keras, Caffe, CNTK, etc
Have hands-on skills in sourcing, manipulating and analyzing large volumes of data including SQL and NoSQL databases
Have proven experience in using well-established supervised and unsupervised machine learning methods for large industry-strength data analysis problems.
Reviews, analyses and develops architectural requirements at domain level, aligning architectural requirements with software development strategy. Leads and facilitates the domain's architecture governance process based on EA's governance structure.
*Please remember that joining the Talent Community is not an application for any specific job at Baker Hughes but to have the privilege of being considered for an opportunity that suits your profile on priority.