Baker Hughes

Featured Employer
Mumbai, Maharashtra, India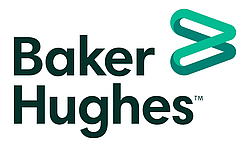 Posted: May 10, 2021
---
Job Requirements

Job Description

At Baker Hughes, we are building a Talent Community of highly talented and motivated professionals for future job roles. If you match the described job role and are as excited as we are to have you on-board in the future, please hit the apply button to be a part of our Talent Community.

As a member of our talent community, you will be amongst the first to get exclusive news about Baker Hughes, various cool projects we are working on, our employee success stories and new job opportunities you may be interested in.

Join our Digital Solutions Team

Our Digital Solutions business provides intelligent, connected technologies to monitor and control our energy extraction assets. We provide customers with the peace of mind needed to reliably and efficiently improve their operations. Our team designs real time systems for the condition monitoring of machines in the energy sector.

Partner with the best

The verification engineer operates before the FPGA, ASIC or SoC production phase. He works with the design teams in order to verify their designs (IP, sub-system, system).The verification can be realized at different abstraction levels.

As a FPGA verification engineer, you will be responsible for:

• Validating that system meets design requirement and write test plans for RTL validation.

• Developing verification collateral (such as BFMs, behavioral checkers, coverage monitors, or score-boards).

• Building and maintains tools and processes associated with FPGA development.

• Understanding product requirements, participate in software/FPGA partitioning and implement/validate FPGA functional blocks.

• Remaining current with new technologies, trends and methodologies to bring creative ideas and continuous improvement to process

• Working with engineers in team to integrate FPGA designs on projects that include hardware and software components.

Work Experience

Fuel your passion

To be successful in this role you will:

• Have experience VHDL/Verilog design and coding skills for synthesizable FPGA designs.

• Have experience of System Verilog and OOP coding skills for verification test bench development.

• Have understanding of FPGA design considerations including synchronous/asynchronous/CDC timing requirements and FPGA

resource utilization.

• Experience with scripting languages for tool automation and FPGA validation. TCL and Python knowledge is an asset.

*Please remember that joining the Talent Community is not an application for any specific job at Baker Hughes but to have the privilege of being considered for an opportunity that suits your profile on priority.