Baker Hughes

Featured Employer
India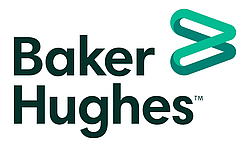 Posted: May 27, 2021
---
Job Requirements

Job Description

At Baker Hughes, we are building a Talent Community of highly talented and motivated professionals for future job roles. If you match the described job role and are as excited as we are to have you on-board in the future, please hit the apply button to be a part of our Talent Community.

As a member of our talent community, you will be amongst the first to get exclusive news about Baker Hughes, various cool projects we are working on, our employee success stories and new job opportunities you may be interested in.

Are you an experienced Product Manager looking for a new challenge?

Partner with the best

To work with Product Line and Program Management Team to understand the Business vision and map that to long term strategies & roadmap.

As a Staff Technical Product Manager, you will be responsible for:

• Providing detailed definition for end user features on products working with a broad cross section of inputs ranging from product line, technical team, services, sustainability, cost, cross platforming needs etc " Wing tip to Wing tip approach.

• Working with multiple stakeholders (internal & external) to define the overall requirements for the feature.

• Defining the non-functional requirements associated with the system working closely with technical leadership and the product line team

• Owning testable feature design and system test strategy for the features/system under design working closely with the design team as well as Systems Validation team

• Engaging the CTH and Technical leadership team in reviews for the system requirements to ensure adequate, testable requirements before handing it over to the development teams. Ensuring system level requirement readiness is met prior to development teams engaging.

• Acting as the Agile product owner for ongoing development sprints prioritizing features to be developed based on technical competency and end user value metrics. Working directly with defined end users and product line to align prioritized features for Agile development

Work Experience

Fuel your passion

To be successful in this role you will:

• Have a Bachelor's Degree in Engineering (Electronics / Electrical / Computer Science or Information Technology) with minimum of 8 yrs of experience in Software Architecture design and development.

• Have experience in working with Enterprise and cloud-based applications.

• Have experience in working with products in Industrial Internet of Things (IIOT), with focus on machine-to-machine communication, edge to cloud connectivity and Plan Asset management systems

• Have demonstrated experience of Agile software development of customer facing industrial applications. Seeing the problem through the eyes of the customer.

• Have demonstrated ability to work with senior technology leadership and architects to support development of system architecture to support functional roadmap

• Have experience in Systems Validation or Testing at a System level for products of significant size. Must be able to communicate and elicit requirements from stakeholders and interpret them correctly.

• Have proven track record of delivering results and leading teams in dynamic global environment. Cross-functional experience, and experience working across cultures, teams and time zones with ability to handle multiple tasks in compressed timeframes

• Working with UX Experts in identifying the User Experience for product.

• Supporting the Product Compliance Export Control, Safety , Technical Regulation and Standard and Intellectual Property.

*Please remember that joining the Talent Community is not an application for any specific job at Baker Hughes but to have the privilege of being considered for an opportunity that suits your profile on priority.