Petroplan

Featured Employer
Azerbaijan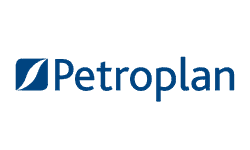 ---
Lead Piping construction Engineer.

SECTION 2: KEY ROLE

This role is for the Azeri Central East (ACE) project. The project mission is to build a new integrated Production, Drilling, Utilities and Quarters Offshore platform to be installed in the Caspian Sea, Azerbaijan.
Required brownfield modifications are ongoing across existing onshore/offshore assets and addition of new subsea infrastructure will conclude full integration of ACE Platform into the Azeri-Chirag-Gunashli (ACG) complex.

The project is currently in EXECUTE phase with fabrication across all platform elements fully underway. The Topsides sail-away schedule is being optimised for late-2022 with 'First-Oil' planned during 2023.

The ACE Lead Piping Construction Engineer will be accountable for assuring overall completion of piping fabrication/installation/testing across ACE Topsides / Drill Rig facilities. This includes detailed oversight and assurance of construction contractor hydrotesting programme, line-walk activity and final mechanical completion & system handover.

The role will be based at a prestigious fabrication facility in Baku, Azerbaijan and will functionally report to the ACE Construction Discipline Leader with daily reporting lines to Topsides & Drill Rig Construction Squad Leaders.

SECTION 3: ROLES & RESPONSIBILITIES

Responsibilities shall include, but are not limited to, the following;

* Demonstrate excellent personal HSSE leadership and HSE behaviours. Lead, by example, with regards to company's HSE policy. Implement COMPANY HSE standards through participation in self-verification and oversight activities ensuring required investigation and follow-up of deficiencies, where required.
* Perform the role of COMPANY construction 'focal-point' for piping fabrication, installation, hydrotesting and mechanical completion handover. Provide technical input and oversight to assure Construction Contractor performance throughout fabrication execution phase, ensuring all requirements, including materials, welding requirements and vendor mobilisations, are fully in place.
* Lead and participate in construction-related decisions; collaborate with Squad Leaders to provide a piping discipline perspective to schedules, design queries, material availability and sequence, as well as implementation of any required subcontracts.

* Maintain all required project documentation for project Build-It-Tight and Build-It-Clean programs, including all associated construction preservation procedures. Ensure that lessons learnt and best practices (ie: flange joint integrity and water quality management) from past and existing projects / operations are fully implemented accordingly.
* Provide oversight across Construction Contractor piping activities ensuring all required site procedures are being followed, required training programmes are operational and that competency of site resources has been verified.
* Identify adverse trends/events/risks throughout the 'onshore-build' phase. Actively work with all required parties to achieve timely resolution.
* Build excellent working relationships with key stakeholders across both COMPANY and Construction Contractor organisations. Ensure all interfaces are working collaboratively to realise 'on-plan' performance for piping envelope completion.
* Lead readiness reviews prior to high-risk piping construction activities. Drive risk identification and management including ownership of risk action plans.

SECTION 4: ESSENTIAL EXPERIENCE, EDUCATION /QUALIFICATIONS.

* The post-holder will have a minimum of fifteen (15) years demonstrable experience in piping construction roles (fabrication, installation, testing & MC) in international fabrication yards.
* Demonstrable knowledge of piping design including associated codes and practices. Deep understanding of the latest international standards that assure integrity of build and construction quality.
* Technical Degree essential. Chartership of a relevant institution would be a distinct advantage.
* Exemplary communication and stakeholder management skills with demonstrated ability to achieve collaborative relationships between COMPANY and Construction Contractor.
* Demonstrable experience resolving HSSE issues related to on-site construction activities.
* Fluent English required but knowledge of the Azeri and/or Russian languages would be a distinct advantage.
* Excellent physical health is required to perform field oversight activities in a large fabrication yard.

About Petroplan

Petroplan is the trusted, specialist global Talent Solutions partner of choice for employers and professionals in the Energy sector. Since 1976, Petroplan has been here to help people like you make the most of the opportunities available and find the best fit for you as an individual.

Over 10,000 placements in more than 55 countries for over 550 clients across 65 disciplines.

In an industry where skilled and experienced professionals are increasingly sought after resource, we appreciate the true value of what you have to offer. What's more, we understand that different things are important to different people in today's world of work - it's about making exactly the right connections for you as an individual.

Our reputation for contractor and candidate care, understanding what makes you tick, and finding you the best match is second-to-none. We understand the industry inside-out and seek to understand YOU and your motivations in the same way. We take the time to evaluate your individual strengths, understand the most important things to you, and establish exactly what you're looking for from your next role.