Petroplan

Featured Employer
Edmonton, Alberta, Canada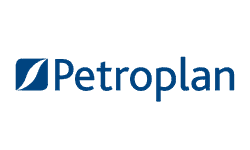 Company: Petroplan
Skills: Hydraulic & Pneumatic
Experience: 1 + Years
Education: High School/Secondary
Salary: Negotiable
Location: Edmonton, Alberta, Canada
---
Duration - 1 year
Type - contract
Location - Edmonton
Covid measures - select candidates will be working remotely with occasional site visits
Overview
The primary focus of this position is to provide senior level direction and technical hydraulic engineering expertise to ensure a safe process hydraulic design for our Liquids Pipeline (LP) assets.
This includes performing steady state and transient hydraulic analysis for new project proposals and in-flight projects from front end, detail engineering, construction and commissioning. And providing hydraulic engineering support to the Athabasca Oilsands Region in the event of operational issues, troubleshooting, or optimization efforts. Job accountabilities will include providing engineering recommendations to mitigate overpressure risk, and leading efforts to coordinate these changes for assets through the Project Gating Cycle or MOC process.
Duties
Conduct hydraulic studies using modelling software to analyze pipeline and facility systems for design and maintenance issues, develop solutions, and issue formal technical recommendations.
Provide senior engineering support by actively participating in hydraulics engineering activities related to operation and help troubleshoot hydraulics problems within assigned asset areas.
Execute and/or review feasibility studies, conceptual designs, process studies, and detail engineering designs to ensure designs comply with Enbridge quality processes, standards, and industry regulations.
Represent the department on selected internal committees. Responsible for ensuring that effective and proactive communication is maintained with all internal and external stakeholders. Initiate and lead meetings, correspondence, and discussions with appropriate teams as required.
Guide project teams to ensure competitive designs and operational reliability.
communicating with Project Teams, Operations, Project Development Engineers, and other stakeholders to ensure that technical results are clearly conveyed and understood.
Actively participate in engineering activities to support Project Execution teams in order to ensure that project requirements are met and exceeded where technically justified.
Qualifications
Demonstrated senior level technical competence in hydraulic design and engineering within the oil & gas industry.
7-year minimum of progressively complex hydraulic engineering experience.
Must be registered as a P.Eng. in the Province of Alberta (preference in Chemical or Mechanical Engineering).
Detailed knowledge of hydraulic modelling software such as Synergie Pipeline Simulator (SPS) and AFT Fathom
Working knowledge of liquid pipeline and facility operations.
Hands-on experience with assessment methodologies such as PHA, HAZOP, or LOPA.
Strong ability to leverage operating data to support effective decision making.
Detailed knowledge of relevant codes, regulations, and standards.
Ability to travel within Canada and United States.
Assets
Data analytic skills would be a benefit to support engineering recommendations and initiatives related to optimization.
Risk assessment methodologies such as PHA, HAZOP, LOPA and/or What If.
Past experience with project development and/or project engineering scopes.
Basic understanding of Management of Change (MOC) process.
About Petroplan
Petroplan is the trusted, specialist global Talent Solutions partner of choice for employers and professionals in the Energy sector. Since 1976, Petroplan has been here to help people like you make the most of the opportunities available and find the best fit for you as an individual.
Over 10,000 placements in more than 55 countries for over 550 clients across 65 disciplines.
In an industry where skilled and experienced professionals are increasingly sought after resource, we appreciate the true value of what you have to offer. What's more, we understand that different things are important to different people in today's world of work - it's about making exactly the right connections for you as an individual.
Our reputation for contractor and candidate care, understanding what makes you tick, and finding you the best match is second-to-none. We understand the industry inside-out and seek to understand YOU and your motivations in the same way. We take the time to evaluate your individual strengths, understand the most important things to you, and establish exactly what you're looking for from your next role.