Petroplan

Featured Employer
Doha, Qatar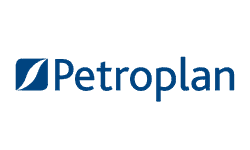 ---
Sr. Economic Analyst activities are mainly focused on market analysis of Fertilizers products. The objective is to assist the Head Market Analysis, Asst. Manager Market Analysis and Manager Business Perf & Market Analysis in getting a clear picture of the worldwide Fertilizer market and to build a vision on its evolution in the short, medium and long term. In the day-to-day business, he/she also plays a key role in the weekly / monthly price guideline and product analysis. He/she prepares in-depths analysis for management by carrying out surveys, market research; reviews market trends and compiles various reports on a weekly/monthly basis as and when required by Management.

Some of the responsbilities will include:
Gather ad-hoc information (reports, researches, studies, intelligence) based on needs of the management. Keep the information gathered from various sources in a systematic & organized way.
Build and regularly update Marketing database including size, operator(s), ownership, technology, start-up/shut down date, product range), competition watch (one file per company, including all news related to this company)
Build and follow up Supply / Demand in each region, including trade (import/export), operating rate and develop a model to include inventories and recycling effects. Based on Supply / Demand, define products spreads evolutions per region.
Manage and analyse the information gathered during tradeshows / exhibitions / seminars. Make brief summary document and also detailed excel sheet covering all walk-ins at the tradeshows and recommends further participation in the same shows.
Carry out specific marketing surveys to investigate the company position & image in the market. Make a detailed economic and commercial evaluation to orientate market expansion strategy.
Develop awareness of, and perform in accordance with, the companies established marketing policies and procedures.
Review market trends / indices and keep abreast of new developments in the market related to supply / demand balance, competitors.
Analyse synergies and develop swot analysis for each region.
Analyse market share and profitability for each products market segment/application and identify opportunities / threats for the company (including Porter five forces analysis, swot, GE matrix, BCG matrix, etc).
Build a customer segmentation based on volume and profitability (differentiated segmentation for prospects).
Understand Product Life Cycle for each product and contribute to grade slate optimization analysis.
Propose Global Marketing & Sales Strategy, focused on netback and market share optimization. Build alternative scenario and develop back-up strategy.
Actively Participate & Contributes in creating the Marketing Strategy document (5 years horizon)
Contribute and participate in the implementation of the marketing strategy & also in various initiatives linked to this implementation.
Interact with Principal Marketers and Marketers in Fertilizer team regarding product allocation (optimization between Net-back, market share, customer satisfaction, operational constraints)
Provide critical market trends analysis explaining regional product price evolutions. Inputs for this analysis will include official publications, feedback from marketing teams.
Communicate regular updates based on the latest pricing trends to pre-defined list of recipients.
Propose pricing forecast for Price Guideline and related arbitrage. Enters Price Guideline in SAP. Maintains all the records of approved periodic Price Guidelines and related matters/approvals.
Compile and issue periodic and ad-hoc reports, statistics and graphs, required by management, customers and other organizations
Comply with all relevant management systems and procedures.
Follow up, analyse and report performance by region, product and application.
Coordinate to contact customers, support Customer Satisfaction Program (CSP) and collate data; then analyse the same to extract maximum benefit from the information customer has provided. Ensure that outcome is communicated to concerned persons and that 'corrective actions' are taken to reduce / eliminate these areas of dissatisfaction / customer grievances.

About Petroplan

Petroplan is the trusted, specialist global Talent Solutions partner of choice for employers and professionals in the Energy sector. Since 1976, Petroplan has been here to help people like you make the most of the opportunities available and find the best fit for you as an individual.

Over 10,000 placements in more than 55 countries for over 550 clients across 65 disciplines.

In an industry where skilled and experienced professionals are increasingly sought after resource, we appreciate the true value of what you have to offer. What's more, we understand that different things are important to different people in today's world of work - it's about making exactly the right connections for you as an individual.

Our reputation for contractor and candidate care, understanding what makes you tick, and finding you the best match is second-to-none. We understand the industry inside-out and seek to understand YOU and your motivations in the same way. We take the time to evaluate your individual strengths, understand the most important things to you, and establish exactly what you're looking for from your next role.