Petroplan

Featured Employer
Calgary, Alberta, Canada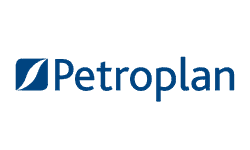 Company: Petroplan
Skills: Design Engineer, Drafting
Experience: 5 + Years
Education: Associates/2 yr Degree/Diploma
Salary: Negotiable
Location: Calgary, Alberta, Canada
---
Duties & Responsibilities

* Accountable for design and drafting requirements using CAD software to create Pipeline & Station project drawings (mechanical, route selection maps, details, electrical, civil), composites, etc.) through the application of Enbridge principles & practices to create, edit and maintain safe, compliant, cost effective and efficient designs.
* Accountable for coordination and oversight of third-party design consultants with respect to pipeline and major station designs to ensure that the designs follow the intent of Enbridge standards and specifications.
* Accountable to research and assemble all pertinent and relevant information (design criteria, parameters, material requisitions, documents, Bill of Materials, etc.) to be used for engineering designs. The responsibility extends to the coordination and prioritization of tasks and work across multiple client groups, internal and external to Enbridge.
* Responsible to support corporate manuals (Station, Isometric, C&M, Portal, etc.) and programs by preparing, creating and editing technical drawings & details.

Qualifications

* College diploma or university degree in a technical/engineering program, with a preference for the Mechanical, Architecture or Civil disciplines.
* Minimum 5 years advanced technical experience applying engineering principles to designs and drawings.
* Excellent technical design and drafting skills using CAD software.
* Demonstrated ability to interpret engineering drawings and technical documents.
* Superior attention to detail
* Solid written and verbal interpersonal communication skills
* Ability to work independently in a team setting, with minimal supervision.

Assets

* OACETT - A.Sc.T., C.Tech. or C.E.T.
* Experience with Bentley Products (PlantSpace, OpenPlant, MicroStation, ProjectWise), and/or AutoCAD products (AutoPlant).
* 2 years work experience designing & drafting natural gas or related facilities.
* Solid understanding of industrial measuring devices (i.e., mechanical, pressure, temperature, flow, electrical, level).

About Petroplan

Petroplan is the trusted, specialist global Talent Solutions partner of choice for employers and professionals in the Energy sector. Since 1976, Petroplan has been here to help people like you make the most of the opportunities available and find the best fit for you as an individual.

Over 10,000 placements in more than 55 countries for over 550 clients across 65 disciplines.

In an industry where skilled and experienced professionals are increasingly sought after resource, we appreciate the true value of what you have to offer. What's more, we understand that different things are important to different people in today's world of work - it's about making exactly the right connections for you as an individual.

Our reputation for contractor and candidate care, understanding what makes you tick, and finding you the best match is second-to-none. We understand the industry inside-out and seek to understand YOU and your motivations in the same way. We take the time to evaluate your individual strengths, understand the most important things to you, and establish exactly what you're looking for from your next role.