Baker Hughes

Featured Employer
Warsaw, Masovian Voivodeship, Poland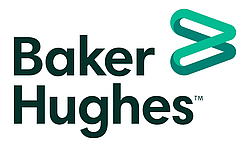 ---
Job Requirements

At Baker Hughes, we are building a Talent Community of highly talented and motivated professionals for future job roles. If you match the described job role and are as excited as we are to have you on-board in the future, please hit the apply button to be a part of our Talent Community.

As a member of our talent community, you will be amongst the first to get exclusive news about Baker Hughes, various cool projects we are working on, our employee success stories and new job opportunities you may be interested in.

As an Aerodynamic Lead Engineer, you'll be an expert in turbine aero design with ability to lead projects within gas turbine programs. You'll demonstrate through test the performance and implementation potential of a concept.

As an Aerodynamic Lead Engineer, you will be responsible for:
Executing aero design evaluation of assigned projects meeting business standards, practices and procedures and product requirements
Carrying out the CFD analysis of rotating and stationary parts of a gas turbine
Leading analytical and design activities using proven technologies and vested approaches and methods.
Presenting to senior leaders how technologies interconnect and contribute to overall strategy, developing cross-technology solutions

Work Experience

Required Qualifications / Skills:
Bachelor's degree in Aeronautical or Mechanical Engineering field with experience in Engineering/Technologies
Demonstrate knowledge in: ANSYS CFX, Ansys Workbench, ICEM CFD, or Numeca: Autogrid, FineTurbo applied in turbomachinery. Concepts NREC (AxCent, Axial) would be advantage
Be fluent in English (oral and written) and excellent all-round communication skills. Italian knowledge is considered a plus.

*Please remember that joining the Talent Community is not an application for any specific job at Baker Hughes but to have the privilege of being considered for an opportunity that suits your profile on priority.