Baker Hughes

Featured Employer
Italy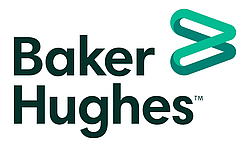 ---
Job Requirements

At Baker Hughes, we are building a Talent Community of highly talented and motivated professionals for future job roles. If you match the described job role and are as excited as we are to have you on-board in the future, please hit the apply button to be a part of our Talent Community.

As a member of our talent community, you will be amongst the first to get exclusive news about Baker Hughes, various cool projects we are working on, our employee success stories and new job opportunities you may be interested in.

As a Principal AI Specialist, you will be instrumental to the implementation of BH-TPS AI's mission to make energy safer, cleaner, more efficient through intelligent technologies. You will implement and adapt AI algorithms to solve problems in the domains of Product, Service and Process development. You will contribute to position TPS as an AI player in the Energy Transformation industry by actively participating to Tech Conferences and Congresses. You will identify and grow competence in technological areas of AI of interest to BH-TPS.

You will be working with:
Functional representatives to identify technology requirements and expectations
AI Engineers to continuously improve development and data management processes
Other subject matter experts to identify impact opportunities for AI technologies

You will be responsible for:
Designing and developing AI platforms, processes and tools
Developing AI algorithms: model problems, discovering insights and opportunities through the application of AI, algorithmic, mining, statistical and visualization techniques.
Scouting universities and suppliers to select technology partners
Scanning research trends to identify promising AI technology areas
Supporting and mentoring technical team members

Work Experience

Qualifications:
PhD or Master's degree in a related field or equivalent expertise gained in a professional environment
Expert knowledge of Machine Learning Algorithms
Expert knowledge of at least one AI technology: Computer Vision, NLP, RPA, ...
Expert knowledge in statistical analysis, quantitative analytics, forecasting / predictive analytics, multivariate testing, and optimization algorithms
Advanced knowledge of a general-purpose programming language (such as Java, Python, R)
Advanced knowledge of database and large datasets management
Advanced knowledge of big data frameworks (Dask, Spark, Hadoop, ...)
Advanced knowledge of distributed computing and/or distributed databases.
Advanced knowledge of agile practices and principles to maximize business value and continuously improve the delivery of the right customer outcomes.

Personal Attributes:
Excellent motivation skills, being both self-motivated & self-directed with ability to deliver outcomes to strict deadlines
Capability for problem solving, with the ability to take a logical route to the source of an error
Ability to structure and re-frame loosely defined business problems
Ability to rapidly understand and learn new technical concepts
Excellent written and verbal communication skills in English with demonstrable record of presenting technical details to a non-technical audience
Ability to interact confidently, at all levels of management
Capability to coach and/or lead others
Capability to motivate and inspire others

*Please remember that joining the Talent Community is not an application for any specific job at Baker Hughes but to have the privilege of being considered for an opportunity that suits your profile on priority.