Baker Hughes

Featured Employer
Italy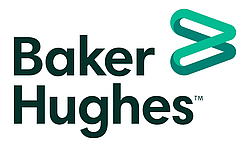 ---
Job Requirements

At Baker Hughes, we are building a Talent Community of highly talented and motivated professionals for future job roles. If you match the described job role and are as excited as we are to have you on-board in the future, please hit the apply button to be a part of our Talent Community.

As a member of our talent community, you will be amongst the first to get exclusive news about Baker Hughes, various cool projects we are working on, our employee success stories and new job opportunities you may be interested in.

As a Plant & Modules Installation Leader, you will be responsible for:
Activities related to the construction, building and commissioning on customer site, from site mobilization, through civil, erection and commissioning work, as well as management activities related to this scope.
Expertise within a field comprising of different approaches, methodologies, techniques and processes.
Communicating solutions across own Function with impact on other Functions.

Work Experience

Required Qualifications / Skills:
Engineering background in mechanical, civil, other or equivalent expertise gained in a professional environment
Expertise in EPC, plants installation

*Please remember that joining the Talent Community is not an application for any specific job at Baker Hughes but to have the privilege of being considered for an opportunity that suits your profile on priority.