Baker Hughes

Featured Employer
United Kingdom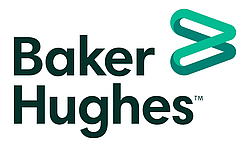 ---
Job Requirements
At Baker Hughes, we are building a Talent Community of highly talented and motivated professionals for future job roles. If you match the described job role and are as excited as we are to have you on-board in the future, please hit the apply button to be a part of our Talent Community.
As a member of our talent community, you will be amongst the first to get exclusive news about Baker Hughes, various cool projects we are working on, our employee success stories and new job opportunities you may be interested in.
As a Lead AI Specialist, you will be instrumental in our mission to make energy safer, cleaner and more efficient through intelligent technologies. You will implement and adapt AI algorithms to solve complex problems. You will contribute to our future as an AI player in the Energy Transformation industry.
As a Lead AI Specialist, you will be responsible for:
Analyzing internal and external data sources to identify, availability, relevance and triggering new data collection processes
Developing Algorithms and modelling problems to discover insights and opportunities through the application of statistical, algorithmic, mining techniques
Deepening your knowledge on a specific AI technology domain (CV, NLP,...), collaborating with BH subject matter experts to increase your and the company's level of AI expertise
Utilizing Agile practices and principles to maximize business value and continuously improve the delivery of customer outcomes
Work Experience
Qualifications:
Have a Bachelor's degree in a related field or demonstrate equivalent expertise gained in a professional environment
Show advanced knowledge of Machine Learning Algorithms and of at least one AI technology: Computer Vision, NLP, RPA.
Demonstrate experience with a general-purpose programming language such as Java, Python, R or similar
Have experience in dealing with large datasets and databases
Show experience with statistical packages and big data frameworks, such as Dask, Spark or Hadoop
Have good knowledge of computing concepts and agile development life-cycle methodologies
Show good knowledge of IT infrastructure, OS Windows client/server, VDI, Citrix, PLM, Oracle
Have good written and verbal communication skills and be fluent in English
*Please remember that joining the Talent Community is not an application for any specific job at Baker Hughes but to have the privilege of being considered for an opportunity that suits your profile on priority.